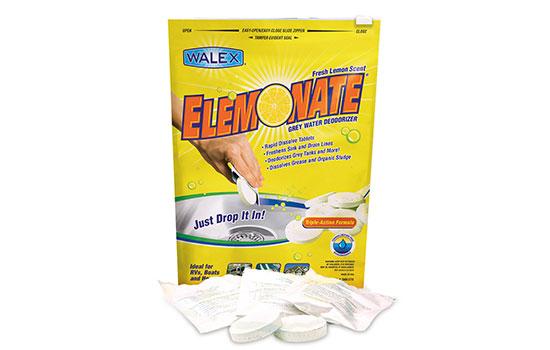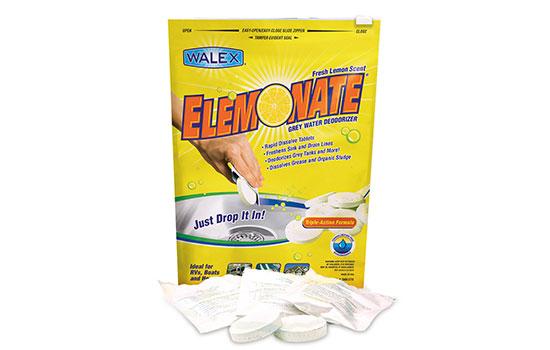 Walex Elemonate Grey Water Deodorizer and Tank Cleaner
Product Photos
SHARE
SHARE
---
Elemonate was developed by Walex's R and D department representing the latest technology in quick dissolving tablets. Elemonate utilizes the same ultimate odor prevention formula found in Porta-Pak black holding tank deodorizer along with special enzymes designed to dissolve grease and organic sludge build-up in the drain lines of the sink and grey tank.
OUT OF STOCK
We're Sorry. The item you have selected is currently Out of Stock. Please make an alternate selection. If you need assistance please call 800-616-0599.
The item you have selected is currently Made To Order. Order will be changed into Made To Order.
CUSTOM PRODUCT
PLEASE NOTE: The item you selected is considered a custom product. As such, it is not eligible for a refund once the order has been placed.
If you understand and agree to this condition, and would like to continue with your purchase, click the "Agree" button below.
For assistance, please call 800.616.0599