ABOUT AMERICAN OFFSHORE BOATS
American Offshore started operations in 1994 producing responsive and high performing powerboats. Featuring fiberglass catamaran styling, American Offshore boats can travel beyond 100 miles per hour across water depending on various engine options. In recent years, the product line-up for American Offshore has expanded to include deck boats and walkaround cabin configurations.

Find your AMERICAN OFFSHORE boat cover below: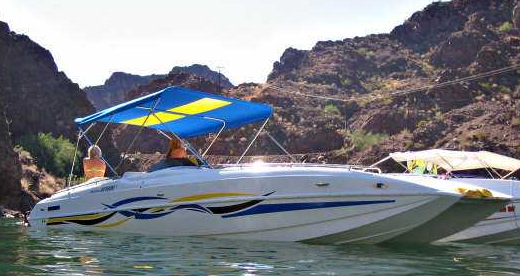 American Offshore Facts:
Now in its twentieth season of production, American Offshore ® continues to evolve, with finish work, gel coat graphics, and detailing that is better than ever. Originally it's central appeal was a running platform that plainly was built for speed; within this realm, at the upper end of the tach, the defining American Offshore experience emerges.
Popular American Offshore Boat Models:
2800 SPD WALK THRU/OS-I/O
2800 SPD/OS-I/O
2900 SD WALK THRU/OS-I/O
2900 SD/OS-I/O
3000V MID CABIN/OS
3000V OPEN BOW/OS
3000V/OS
3100 MID CABIN/OS-I/O
3100 OPEN BOW/OS-I/O
3100/OS-I/O
3700 STEALTH/OS-I/O
2900 SPD/OS-I/O
2900 SPD WALK THRU/OS-I/O
3300 SPD T FULL HATCH-I/O
3300 SPD T WALK THRU-I/O
2600 NSX/OS
2600/OS
3100/OS
3700/OS
3700/OS-I/O
2600 NXS SC/OS-I/O
2600 NXS/OS-I/O
2600 SC/OS-I/O
3100 SC/OS-I/O
3100 SPEED MASTER/OS-I/O
2600 SC NXS/OS-I/O
2600 TRI/OS-I/O
2600 XS TRI/OS-I/O
3100 CAT/OS-I/O