When Rob and Francine started looking for a cover for their new boat, they wanted to be sure they got one that would protect their investment from the elements. They did their research and decided on a high performance WindStorm boat cover.
That decision paid off.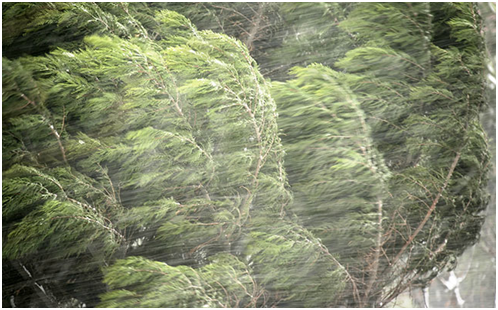 Less than 2 months later hurricane Irma hit their area.
Rob recalls the storm's intensity increasing as he anxiously watched his new boat and cover from inside his home.
"I kept watching the boat 'cause I could see it from the house."
"The winds started getting stronger and stronger and stronger. The tops of our 35 foot high pine trees were moving back and forth 20-30 feet. It was gusting well over 60 miles per hour. 2 doors down from us a huge elm tree came down on a house."
It appeared that Rob's preparation and careful installation of the cover was paying off.
"Reinforcement areas on front and rear of cover fit perfectly. I cinched the boat cover down and it never went anywhere. It just sat there and rode out the wind"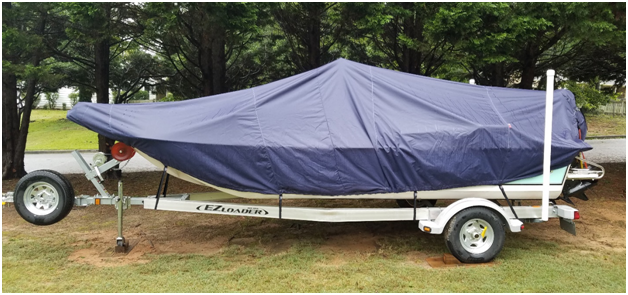 Over the next day and a half 5 inches of rain fell on the area and high winds continued to buffet the cover. Finally the storm let up.
"When I took the cover off for the first time after the storm there was no damage. The cover did a wonderful job, we are extremely satisfied with it.
"My wife and I are tickled pink that the boat came through the way that it did. I know we are going to enjoy this cover for many years to come because if it made it through this storm it will make it through anything."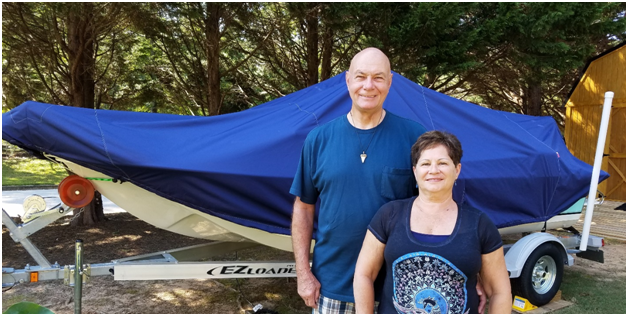 Rob and Francine
WINSTORM is a trademark of