This question gets asked all the time and for good reason. There are hundreds of different brands, models and types of boat covers all claiming to be the best and it can be difficult choosing which one is right for you. The most important factors are fit, weather, style and budget. We'll go over the primary criteria that you will need to consider when choosing a boat cover along with some of our personal recommendations.

The single most important factor in choosing a boat cover is fit. It doesn't matter what the cover is made of or what it looks like if it doesn't fit properly. Covers that are too small leave boat surfaces exposed to the elements and provide a perfect opportunity for gaps that allow water and snow inside. Covers that are too big allow water to pool on the cover. They also allow wind to get under them and shift the cover around. The purpose of a cover is protection above all else. If the cover doesn't fit, it will not properly protect.


The COVID-19 pandemic has made 2020 a tough year for families and businesses. Many kids are learning from home, businesses have gone virtual and social distancing guidelines have made simple tasks like getting groceries a more involved affair. One of the biggest effects was seen in the tourism and vacation industry. Vacations with large crowds have largely been canceled, but with all the stress of 2020 comes an even greater need to get out for a while.
Boating has been booming. The ability to go on vacation while remaining distanced from others has made boating a very attractive alternative to road trips, theme parks and vacation hot spots. New and existing boat owners have spent more time on the water this summer than ever before. This is a huge positive for those in the boating industry but comes with its share of challenges.
It's no secret that online retail sales have increased dramatically during the COVID-19 pandemic. Many online retailers have seen significant increases in sales volume, including National Covers. While we welcome this additional volume, it has come with challenges and has forced us to change the way we do business.
We want to assure you that we are in overdrive to get you the best covers on the market when you need them most and we want to say THANK YOU to all our customers for your patience. We hope you absolutely love your new covers!
We'd like to give you a little insight into how we're dealing with COVID-19 to ensure you still get the best experience possible.

Read more

With a new decade upon us, it is time to explore the best boat covers going into 2020, and the qualities that make them superior. 
Solution-dyed is top-of-the-line in fabric dyeing. Learn about the differences between solution-dyed fabric and stock dyed fabric, and the impact it has on the longevity of the products. 

When Rob and Francine started looking for a cover for their new boat, they wanted to be sure they got one that would protect their investment from the elements. They did their research and decided on a high performance WindStorm boat cover.
National Bimini Tops offers Biminis with extra features to make your Bimini top perform great out in the water.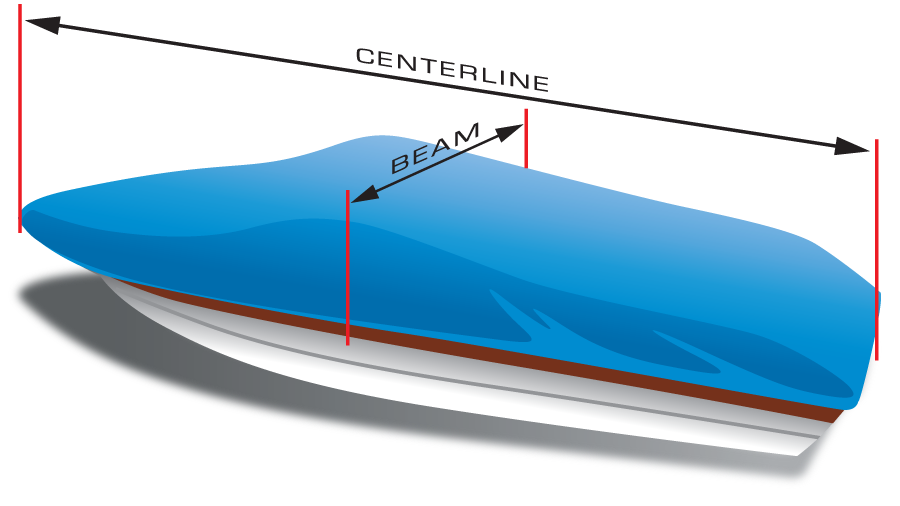 When purchasing a boat cover it is important to  have accurate dimensions. Incorrect sizing can lead to poor cover performance and premature wear.

When you are out on the water for a day, it is nice to have a private place to go to change in and out of your bathing suit. Find out more about this boat accessory.

For a modest investment, you can purchase a great quality boat cover. The question is, what kind of boat cover is best to protect your boat? National Boat Covers walk you through the selection process.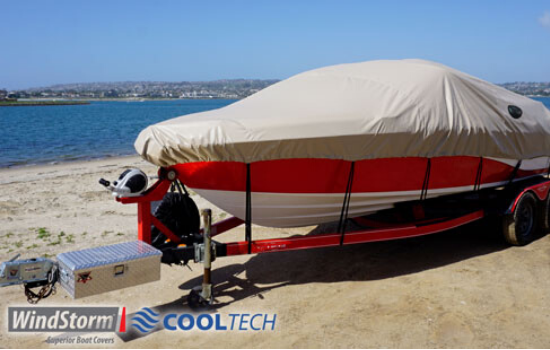 National Boat Covers now offers a brand new fabric called WindStorm CoolTech in five awesome colors. CoolTech has advanced technologies that make it a superior cover for your boat. 

There are different covers for your boat for different needs. Choose from Mooring covers, boat covers, and Bimini tops.