BASS BOAT COVERS BY NATIONAL BOAT COVERS
National Boat Covers is the #1 online retailer of bass boat covers to fit all sizes and styles. For bass boats ranging in size from 11 to 29 feet long, National Boat Covers always offers a variety of high-quality covers in a range of price points. At National Boat Covers, we carry bass boat covers for angled transom bass boats, jon style bass boats, and wide bass boats. Choose from four distinctive brands with features like solution-dyed waterproof fabric and a secure fit reinforced sewn-in shock cord.
Call our USA based cover experts for assistance. 800.616.0599.
Select this Style, Go to Sizes

BASS BOAT - Angled Transom
VIEW ALL
Select this Style, Go to Sizes

Select this Style, Go to Sizes

JON STYLE BASS BOAT
VIEW ALL
BOAT COVERS FOR MOST POPULAR BASS BOAT BRANDS

YOU CAN'T BEAT OUR SEMI CUSTOM BASS BOAT STORAGE COVERS! 
National Boat Covers offers four bass boat cover brands: WindStorm Elite, WindStorm CoolTech, WindStorm, and SilverCloud. All of our bass boat covers are made using durable waterproof marine grade fabrics that resist UV rays and mildew to keep your boat looking pristine for years to come.  
WINDSTORM ELITE BASS BOAT COVERS
The cut-and-sew designs combines detailed craftsmanship with durable solution-dyed Sunbrella or Sunflair fabrics to deliver a bass boat cover that is waterproof and made to last. The Windstorm Elite boat cover is as beautiful as it is durable, available in 16 vibrant colors. We stand behind this cover 100%, which is why we offer an industry best 10-year warranty.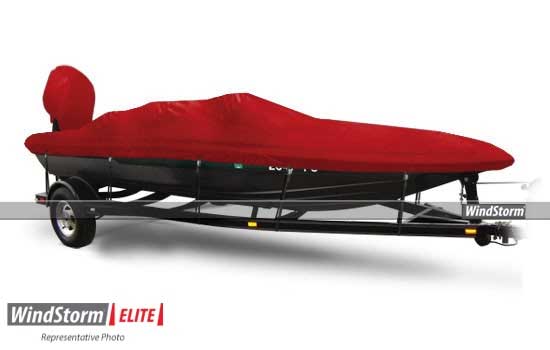 WINDSTORM COOLTECH BASS BOAT COVERS
These are the best fitting, longest lasting semi-custom bass boat covers on the market today. Windstorm CoolTech bass boat covers feature Aqualon Edge material that is waterproof and deflects 30% more heat to keep your boat cool. CoolTech boat covers are fully trailerable and feature a unique venting system with two large built-in vents, to keep hot air from being trapped inside the cover.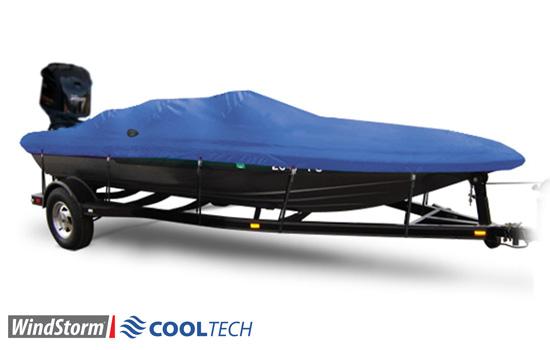 WINDSTORM BASS BOAT COVERS
The WindStorm bass boat covers are our best-selling boat cover for its unbeatable quality at a great price. If you enjoy the durability of Sunbrella, you will love the solution-dyed Marinex marine grade fabric on WindStorm covers. Marinex offers an advanced UV and mildew resistant coating for an attractive cover that will outlast and outperform many other covers on the market. WindStorm is the best fitting, longest lasting, semi-custom boat cover on the market today.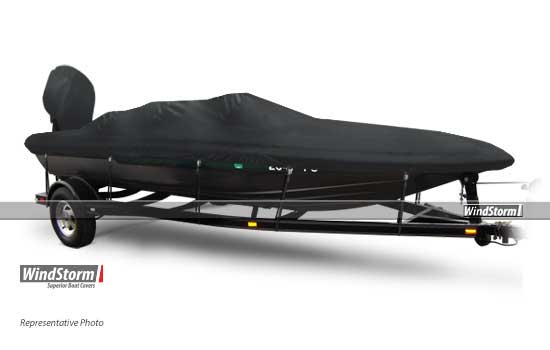 SILVERCLOUD BASS BOAT COVERS
SilverCloud offers sleek and superior quality bass boat covers that are trailerable and designed to have superior strength for long lasting life.These covers will not shrink or stretch. They are made of water repellent, breathable material that offers unbeatable all-weather protection.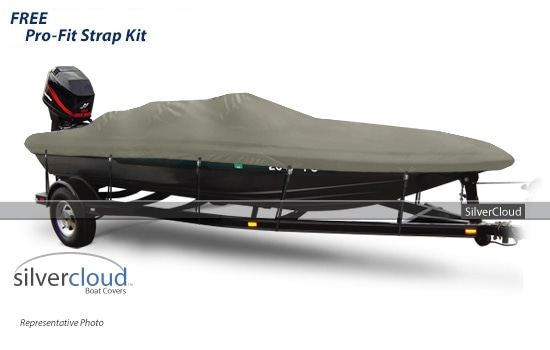 ABOUT BASS BOATS:
The Bass Boat is an extremely popular fishing boat for inland waters. This is the go-to boat for avid bass fisherman that is also used by professionals in televised tournaments.
The bass boat sits low in the water and has a wide beam, which creates excellent stability to allow boaters to stand on the deck platforms of the boat. There are typically chair mounts on the deck that also allow fisherman to sit up high on the deck while fishing. The large platforms in the front and rear of the boat allow for a 360 degree casting range.
These boats are often equipped with electric trolling motors which allow the user to control the boat while standing and fishing on the bow. Bass boats are usually used by two people at a time. There is a cockpit with two seats for use when travelling at high speeds, and flat decks at the bow and stern for fishing.
BASS BOAT SPECIFICATIONS:
Size: 11 ft - 29 ft
Propelled by: Outboard Motor
Producers: Ranger, Nitro, Triton, Stratos, Legend, Tracker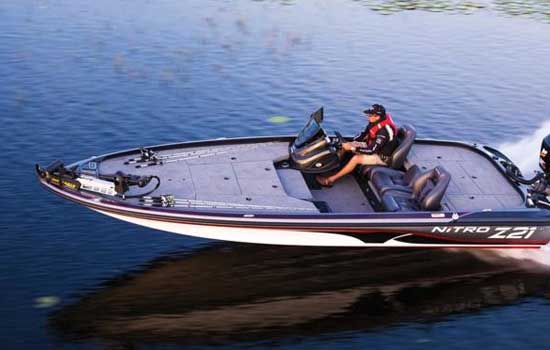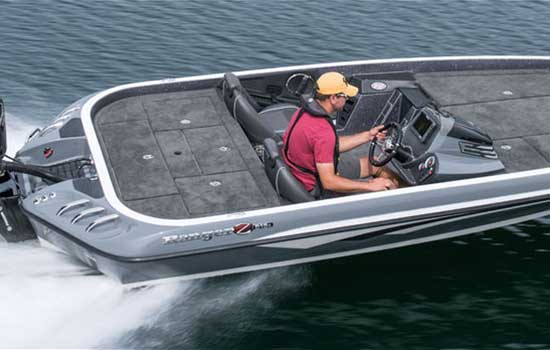 BASS BOAT FEATURES:
Sits low in the water and has a wide beam for stability
Allows for a wide deck to stand on and fish
Forward and aft fishing decks allow for optimal fishing range and view
Two seated cock pit only accommodates two people, but allows the boat to plane quickly and reach very high speeds
Most models also include additional single seats on the deck, allowing fishermen to enjoy a 360 degree range for fishing
Are constructed from fiberglass or aluminum
Large outboard motor in the rear and electric motor on the bow
Popular types of Bass Boats include aluminum v jon, wide performance, and angled transom
POPULAR BASS BOAT MANUFACTURERS INCLUDE:
Crestliner
Lund
Nitro
Tracker
Triton
Ranger
Skeeter
Bass Cat
Legend
Lowe
OTHER BOAT COVER STYLES YOU MAY BE INTERESTED IN:
Aluminum Fishing
Bay Boat
Cabin Cruiser
Cuddy Cabin
Day Cruiser
Deck Boat
Drift Boat
Fish & Ski
Inflatable
Jet Boat
Jon Boat
Paddle Boat
Performance Boat
Personal Watercraft
Pontoon
Ski Boat
T-Top / Hard Top
Tri Hull Runabout
V Hull Fishing
V Hull Runabout