SKEETER PRODUCTS BOAT COVERS FROM NATIONAL BOAT COVERS
National Boat Covers offers the widest variety of high-quality boat covers for Skeeter Products Boats. Choose the perfect fit boat cover for your exact model and size Skeeter Boat using our drop down selector menu. Our boat covers are made with waterproof heavy-duty marine grade fabrics such as Sunbrella, Sunflair, and Marinex. These are the best semi-custom fit covers on the market today.
Call our USA based cover experts for assistance. 800.616.0599.

Find your SKEETER PRODUCTS boat cover below: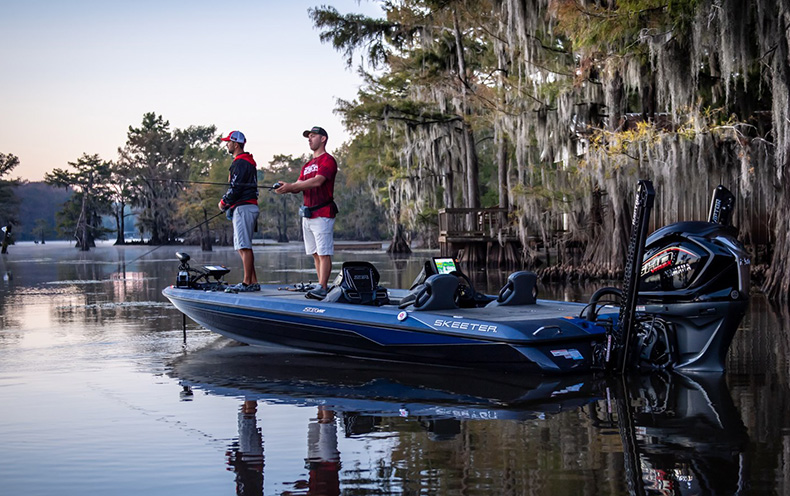 ABOUT SKEETER PRODUCTS BOATS
Since 1948, Skeeter's product evolvement saw the creation of the first fiberglass bass boat. Collaborating high-performance with the tools with expert angling, the boats of the Skeeter line-up are well-engineered bass boats. Features such as hydraulic steering, multifunction gauges, and upholstered seating are high points found standard on Skeeter boats.
SKEETER PRODUCTS FACTS
It's evident that Skeeter's philosophy, "engineered like no other," permeates everything they do - from the way they build boats, to the courtesy extended each time customer's walk into a dealership. Beginning with the extensive efforts taken in the methods of manufacturing, all the way to the winner's circle, Skeeter's pursuit of perfection has become clearly evident as the best-engineered bass boats on the water today.
Popular Skeeter Products Boat Models:
175
175 STARFIRE
175-D STARFIRE
1750 C
1750 C/LT
1750 T
1750 T/LT
1750 WT
1756
1756 VBW
1756/LT
176 SL
180 STARFIRE
185 SL
1850
1850 C
1850 D
1850 DV
1850 LS
1850 WT
1032
115 STARFIRE
1232
1236
135
135 D
135-D
135-T
135D
135T
140 SL
1436
1442
1448 LW
150 SL
150 SP
150 SPD
150 STARFIRE
150 ZX
150 ZXD
190 ZXD
200 SL
200 ZX
200 ZXD
200-DX
200-SL
200-SX
200-ZX
200-ZXD
20I
21
2150
2150 SL
21I
22
22I
300 ZX
300 ZXD
415
440