T-TOP BOAT COVERS BY NATIONAL BOAT COVERS
National Boat Covers is the #1 online retailer of T-Top Boat Covers to fit all sizes and styles. For T-Top boats ranging in size from 13 to 35 feet long, National Boat Covers always offers a variety of high-quality semi custom boat covers in a range of price points. At National Boat Covers, we carry T-Top boat covers for all sizes and styles. Choose from five distinctive brands with features like solution-dyed waterproof fabric and a secure fit reinforced sewn-in shock cord.

Call our USA based cover experts for assistance. 800.616.0599.

YOU CAN'T BEAT OUR T-TOP BOAT COVER BRANDS
National Boat Covers offers five T-Top boat cover brands: WindStorm Elite, WindStorm CoolTech, WindStorm, SilverCloud, and Trident. All of our boat covers are made using durable waterproof marine grade fabrics that resist UV rays and mildew to keep your boat looking pristine for years to come.
WINDSTORM ELITE T-TOP BOAT COVERS
The cut-and-sew designs of the WindStorm Elite combines detailed craftsmanship with durable solution-dyed Sunbrella or Sunflair fabrics to deliver a T-Top boat cover that is waterproof and made to last. The Windstorm Elite T-Top boat cover is as beautiful as it is durable, available in 16 vibrant colors. We stand behind this cover 100%, which is why we offer an industry best 10-year warranty.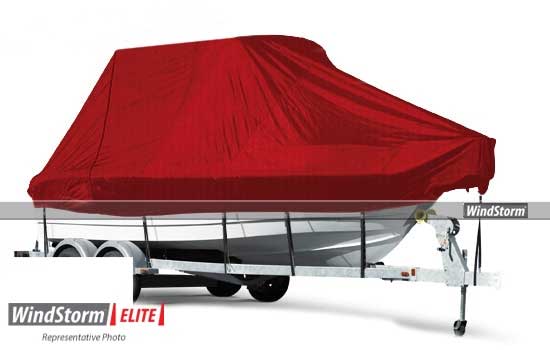 WINDSTORM COOLTECH T-TOP BOAT COVERS
WindStorm CoolTech T-Top boat covers are the best fitting, longest lasting semi-custom boat cover on the market today. Windstorm CoolTech T-Top boat covers feature Aqualon Edge material that is waterproof and deflects 30% more heat to keep your boat cool. CoolTech boat covers are fully trailerable and feature a unique venting system with two large built-in vents to keep hot air from being trapped inside the cover.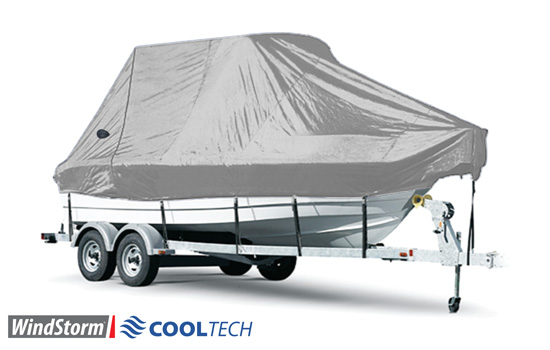 WINDSTORM T-TOP BOAT COVERS
WindStorm T-Top boat covers are our best-selling boat cover for its unbeatable quality at a great price. If you enjoy the durability of Sunbrella, you will love the solution-dyed Marinex marine grade fabric on WindStorm covers. Marinex offers an advanced UV and mildew resistant coating for an attractive cover that will outlast and outperform many other covers on the market. WindStorm is the best fitting, longest lasting, semi-custom boat cover on the market today.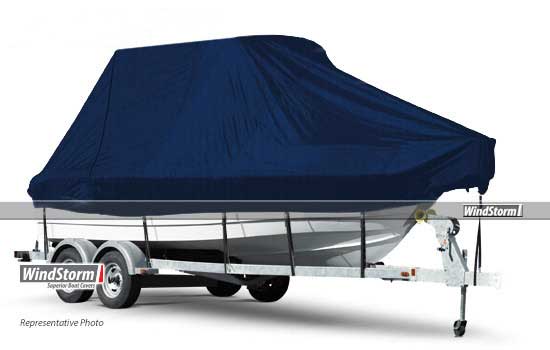 SILVERCLOUD T-TOP BOAT COVERS
SilverCloud T-Top boat covers offer sleek and superior quality bass boat covers that are trailerable and designed to have superior strength for long lasting life. These covers will not shrink or stretch. They are made of water repellent, breathable material that offers unbeatable all-weather protection.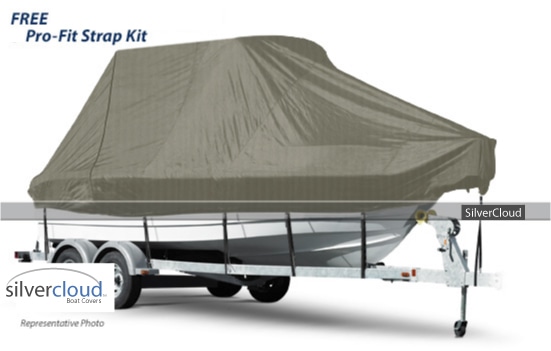 Trident T-Top Boat Covers 
Trident T-Top boat covers offer a fast and reliable solution to protect the essential area of your boat under the T-Top. Our Trident lightweight cover is made of weather-resistant 6-oz. polyester, designed to protect the forward livewell seating area and the leaning post/captain's chair. There is a strong marine braid sewn into the hem to ensure your Trident cover lasts over time.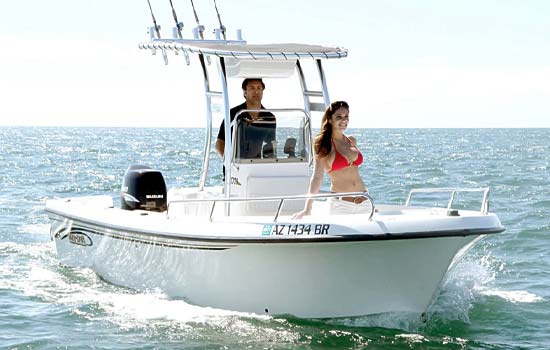 ABOUT T-TOP / HARD TOP BOATS
T-Top fishing boats are one of the most popular offshore fishing boats on the market. These boats offer the perfect combination of flexibility, open deck space and shade. They can reach lengths up to 35 ft long, allowing for a capacity of up to 10 onboard passengers. T-Top boats are built for open water and can handle some of the worst conditions, getting you to your fishing destination in safety and back again. Hard Top boats are another very popular choice for fisherman. The enclosed cabin makes it ideal for poor weather conditions, providing immediate shelter from both heat and cold. The protection of the cabin can keep you from cutting your trip short due to too much sun or rain.
T-TOP / HARD TOP BOAT SPECIFICATIONS:
Size: 20 ft - 35 ft
Propelled by: Outboard Motor & Sterndrive
Producers: Boston Whaler, Cobia, Tiara, Arima, Luhrs
T-TOP / HARD TOP BOAT FEATURES:
The closed cabin featured on hard top boats provides excellent protection from the elements
Overhead T-Top feature allows the driver to be protected from sun and rain while still enjoying an afternoon out on the water
Some models of the hard top boat include a platform off the stern that allows passengers access for swimming
These boats can even reach speeds beyond 40 mph depending on the model
The T-Top boat provides plenty of room to move around allowing for multiple seating and fishing points for passengers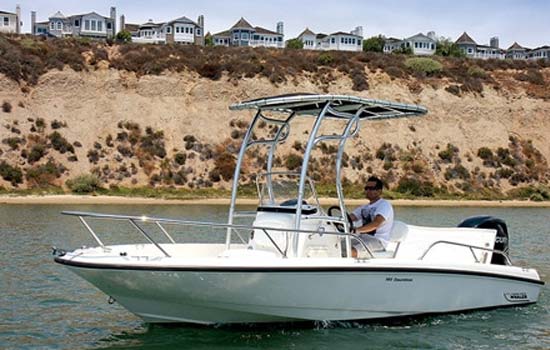 POPULAR T-TOP BOAT MANUFACTURERS:
Boston Whaler
Grady White
Robalo
Sailfish
Sea Hunt
Yellowfin
Key West
Triton Boats
Century
Pathfinder
Pioneer