V HULL RUNABOUT COVERS BY NATIONAL BOAT COVERS
National Boat Covers is the #1 online retailer of v hull runabout boat covers to fit all sizes and styles. For v hull runabout boats ranging in size from 14 to 35 feet long, National Boat Covers always offers a variety of high-quality covers in a range of price points. At National Boat Covers, we carry boat covers for v hull runabout boats with low or no boat rails, outboard or inboard motors. Choose from four distinctive brands with features like solution-dyed waterproof fabric and a secure fit reinforced sewn-in shock cord.
Call our USA based cover experts for assistance. 800.616.0599.

YOU CAN'T BEAT OUR V HULL RUNABOUT BOAT COVER BRANDS
National Boat Covers offers four v hull runabout boat cover brands: WindStorm Elite, WindStorm CoolTech, WindStorm, and SilverCloud. All of our boat covers are made using durable waterproof marine grade fabrics that resist UV rays and mildew to keep your boat looking pristine for years to come.

WINDSTORM ELITE V HULL RUNABOUT BOAT COVERS
The cut-and-sew designs of the WindStorm Elite combines detailed craftsmanship with durable solution-dyed Sunbrella or Sunflair fabrics to deliver a v hull runabout boat cover that is waterproof and made to last. The Windstorm Elite boat cover is as beautiful as it is durable, available in 16 vibrant colors. We stand behind this cover 100%, which is why we offer an industry best 10-year warranty.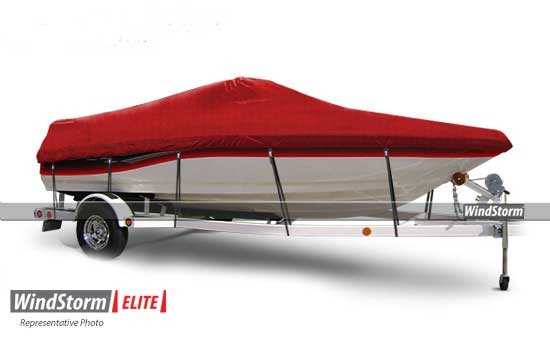 WINDSTORM COOLTECH V HULL RUNABOUT BOAT COVERS
WindStorm CoolTech v hull runabout boat covers are the best fitting, longest lasting semi-custom boat cover on the market today. Windstorm CoolTech boat covers feature Aqualon Edge material that is waterproof and deflects 30% more heat to keep your boat cool. CoolTech boat covers are fully trailerable and feature a unique venting system with two large built-in vents to keep hot air from being trapped inside the cover.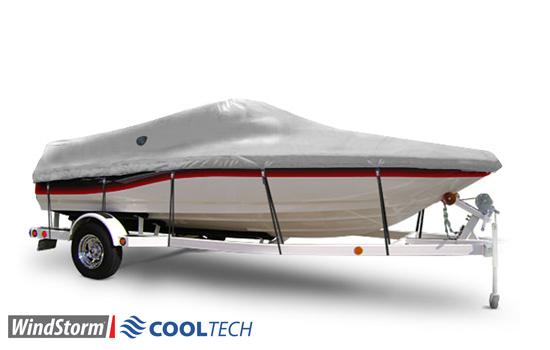 WINDSTORM V HULL RUNABOUT BOAT COVERS
WindStorm v hull runabout boat covers are our best-selling boat cover for its unbeatable quality at a great price. If you enjoy the durability of Sunbrella, you will love the solution-dyed Marinex marine grade fabric on WindStorm covers. Marinex offers an advanced UV and mildew resistant coating for an attractive cover that will outlast and outperform many other covers on the market. WindStorm is the best fitting, longest lasting, semi-custom boat cover on the market today.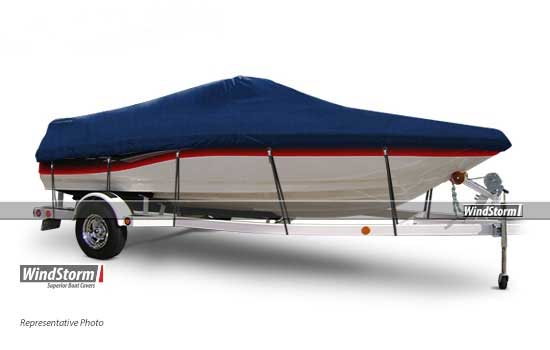 SILVERCLOUD V HULL RUNABOUT BOAT COVERS
SilverCloud v hull runabout boat covers offer sleek and superior quality bass boat covers that are trailerable and designed to have superior strength for long lasting life. These covers will not shrink or stretch. They are made of water repellent, breathable material that offers unbeatable all-weather protection.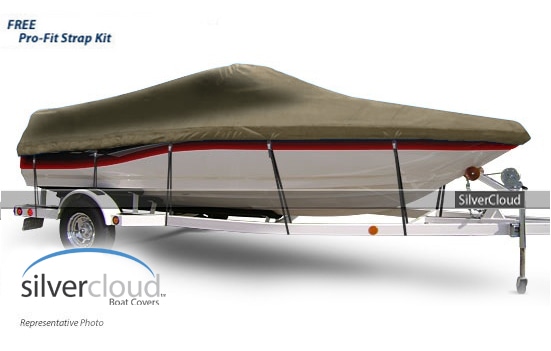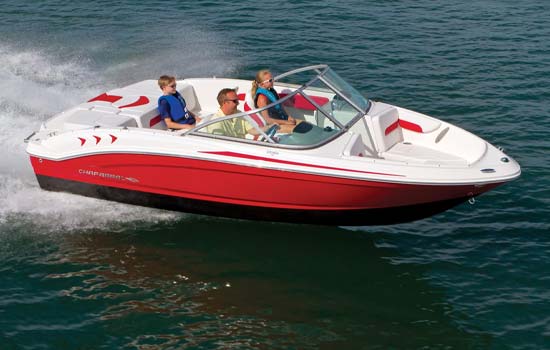 ABOUT V HULL RUNABOUT BOATS
The v-hull runabout is one of the most versatile boats on the market for fishing, skiing, boarding or cruising the lake. This boat's versitility creates broad appeal, making the v-hull runabout the most popular boat style with casual and serious boaters alike.  With an emphasis on functionality, these boats have abundant seating and significant storage space with a wide range of ammenities.
This boat is designed with a deep V shape hull, making it perfect for cutting through deeper waves. It also gives the driver the ability to create different waves by adjusting trim and speed,  making it ideal for pulling tubers, skiiers, wake boarders, etc.
V HULL RUNABOUT BOAT SPECIFICATIONS:
Size: 16 ft - 32 ft
Propelled by: Inboard or Outboard Engines
Producers: Bayliner, SeaRay, Chapparal, Yamaha Boats


V HULL RUNABOUT BOAT FEATURES:
The most popular boat style
Can be used for fishing, water skiing, racing or cruising
The V-Shape allows for a sharper turning radius to handle rough waters with ease
Typical models range in length from 16 ft to 35 ft
Different models and configurations include bow rider and walk-thru windshield
First one was created back in 1920 by Evinrude
Well rounded, versatile boat with lots of storage and seating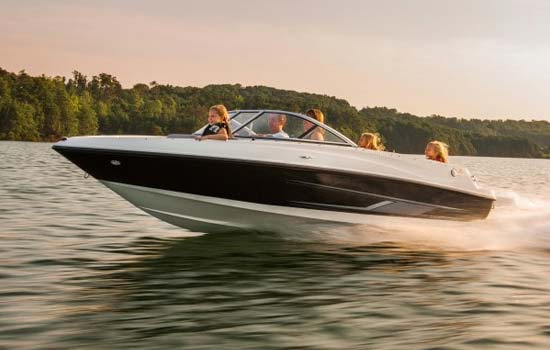 POPULAR V HULL RUNABOUT BOAT MANUFACTURERS INCLUDE:
Bayliner
Formula
Four Winns
Glastron
Jeanneau
Monterey 
Princecraft 
Scarab
Sea-Doo
Starcraft 
Stingray
Yamaha 
OTHER BOAT COVER STYLES YOU MAY BE INTERESTED IN:
 Aluminum Fishing
Bay Boat
Cabin Cruiser
Cuddy Cabin
Day Cruiser
Deck Boat
Drift Boat
Fish & Ski
Inflatable
Jet Boat
Jon Boat
Paddle Boat
Performance Boat
Personal Watercraft
Pontoon
Ski Boat
T-Top / Hard Top
Tri Hull Runabout
V Hull Fishing