Boat Covers are very important because they are the layer of protection between your valuable boat and dirt, water, and sun that can ruin it. There are different kinds of boat covers that all serve a specific purpose, and it is important to know which one is right for your boat needs.
Mooring boat covers are primarily used for storage while the boat is on water. Mooring covers stretch over the entire boat including the rub rail so water cannot get in.
Bimini tops are boat covers made with a canvas top and secured by metal poles to the boat. Bimini tops provide shade over passengers while they are enjoying the boat on the water.
Boat covers is a cover that is specifically designed to fit cover your boat when it is not being used or is in storage, snapping into place or staying on by use of straps.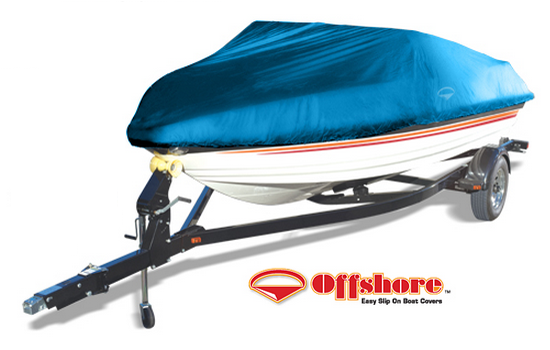 MOORING COVERS
A mooring cover is often the boat cover of choice for off-season storage because it offers full protection.
Mooring covers are ideal for storing boats in the water. Mooring covers consist of a durable canvas material that is stretched tightly around the top of the boat and over the sides. When boats are stored outside or in covered places, a mooring cover can protect the interior of the boat from not only rain, snow and dirt, but also can protect the gel coat from UV fading.
National Boat Covers offers offshore mooring covers made from the best marine grade 300D polyester canvas that has an elasticized hem that holds the cover in place.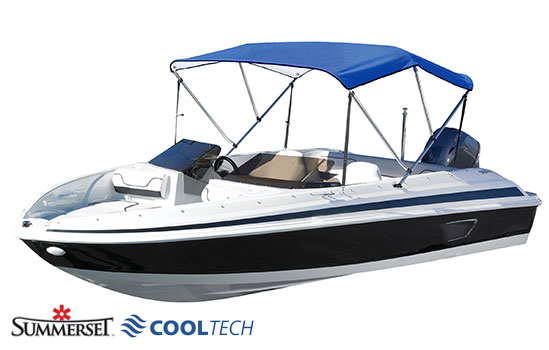 BIMINI TOPS
Those who are not a part of the boating world may not know what a Bimini top is. Bimini tops are also called bikini tops, boat shades, boat covers, and boat canopies. Bimini tops are a canvas top that attached to the boat using metal poles. Bimini tops are an important boat accessory because they protect passengers from being beaten down by the hot sun all day while out on the water. Bimini tops are not a boat cover in a traditional sense, but they do cover the boat.
Bimini tops come in 2, 3, and 4 bows. Two bows are great for small fishing boats, while three bows are seen on runabouts, bass boats, and performance boats. Four bows are typically used for pontoon boats.
National Bimini Tops offers Biminis for all styles and size boats by using the selector button to find the right fit based on your exact boat make and model. Our Bimini tops come in your choice of Summerset and Sunbrella fabrics, both waterproof, durable, and UV resistant.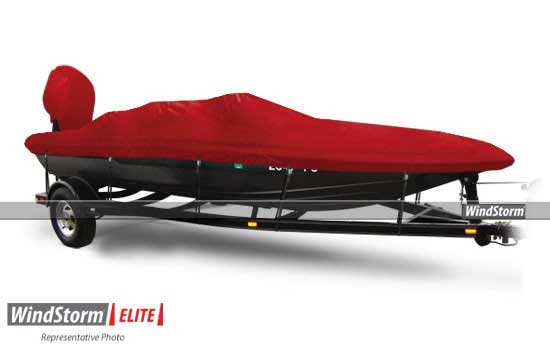 BOAT COVERS
For the boat that is being stored on land short-term or long-term, a traditional boat cover is the best option. There are several different kinds of boat covers to choose from: a universal fit, a semi-custom fit, and a custom fit cover. Universal fit boat covers are the most affordable type of boat covers on the market, designed to fit a range of sizes in multiple styles of boats.  These covers will not deliver a custom-like fit, but will still deliver excellent protection for your boat. These covers are not best suited for longer trips at highway speeds.
Semi-custom covers are the economical alternative to the custom fit boat covers.  Semi-custom boat covers are designed to fit a specific style of boat.  Each style category for semi-custom boat covers features several different length and width dimensions to promote a custom-like fit without the large price tag.  These covers will look and feel like they are made just for your boat with tighter, better fitting, yet still liberal sizes designed for different makes and models of boats with a similar hull style.
Custom boat covers are the best fitting covers made. These covers are more expensive than universal or semi-custom covers. Each cover is designed for a particular year, make and model of boat with individualized accessories like transom-mounted swim platforms taken into account as well.