BIMINI TOPS FROM AMERICA'S LARGEST SOURCE
We specialize in getting you the right boat bimini top for your needs. We do this by offering a wide variety of covers made from the most durable marine grade materials including Marinex and Sunbrella. National Bimini Tops carries industry leading cover brands such as Summerset, Summerset Elite, and NBT house brand. We stock 2 and 3 bow round tube bimini tops and 4 bow square tube biminis.
Please call us if you need help selecting your bimini top, our USA based fit experts are happy to help! 800.616.0599


BIMINI TOPS MAKE BOATING BETTER
A bimini top is the perfect addition to any boat whether you're just out on the lake fishing for the afternoon or on a weekend getaway with the entire family. Any one of our fine bimini tops provides protection against harsh UV rays and unexpected rain. This great investment not only makes boating more enjoyable, but it also helps protect the interior of your boat from fading and premature wear.
Adding a new bimini top also provides a bright splash of color that can make your whole boat look like new. This beautiful addition provides protection without losing circulation or obstructing your view. What more could you ask for? Bimini tops are both effective and protective, so you can keep on boating!


BIMINI TOP FEATURES & BENEFITS
Provides protection from sun and rain with high quality material
Allows for an open view for all passengers and drivers
Bimini tops are convenient to put up or down, as well as easy to store
Protects the boat from sun rays, extending the life of the boat's interior
Provides protection while still allowing for great circulation
Easy assembly and storage allows boaters to quickly put the top down if they want to go faster or easily put the top back up if they want to cruise at leisure
While in use rear poles provide superior support for the bimini frame and allows the top to be stored out of the way


BIMINI TOP CANVAS TYPES
Polyester or acrylic solution dyed fabrics are the best type of material for all marine applications including bimini tops. The color resists fading and is more vibrant because the yarn is dyed before it's made into the fabric. This ensures your bimini top doesn't just provide optimal protection; it also stays looking good.
Bimini tops that utilize cotton or standard sewing thread are common in the industry. These tops are cheaper and look good initially, but the bimini top often lasts six months or less. This negates any savings made when you're right back in the market for a new top.
To protect against UV rays, coated and sealed polyester is ideal. It allows the bimini top to resist stretching and keep its shape. According to the Boat Owners Association of the United States, it is the best type of material. It is thick enough to keep water out but prevents mold by allowing water vapor through the bimini top.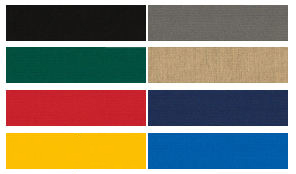 BIMINI TOP MEASUREMENTS
To get the most out of your bimini top, it is important that you properly measure it. The size of the frame you will need and the shade it provides depend on the mounting point you choose. Getting the perfect fit will ensure you get the most out of your bimini top.
Step 1: Width
Determine the mounting points for your bimini top. This will set the width of the frame, determine where the shade is and dictate where the top is when folded up.
Step 2: Length
Measure the length to determine where the shade will be and how much coverage your bimini top will have.
Step 3: Height
Height should be determine based on what the primary use of your boat is. If you want to stand underneath the bimini top, it's important that you account for that.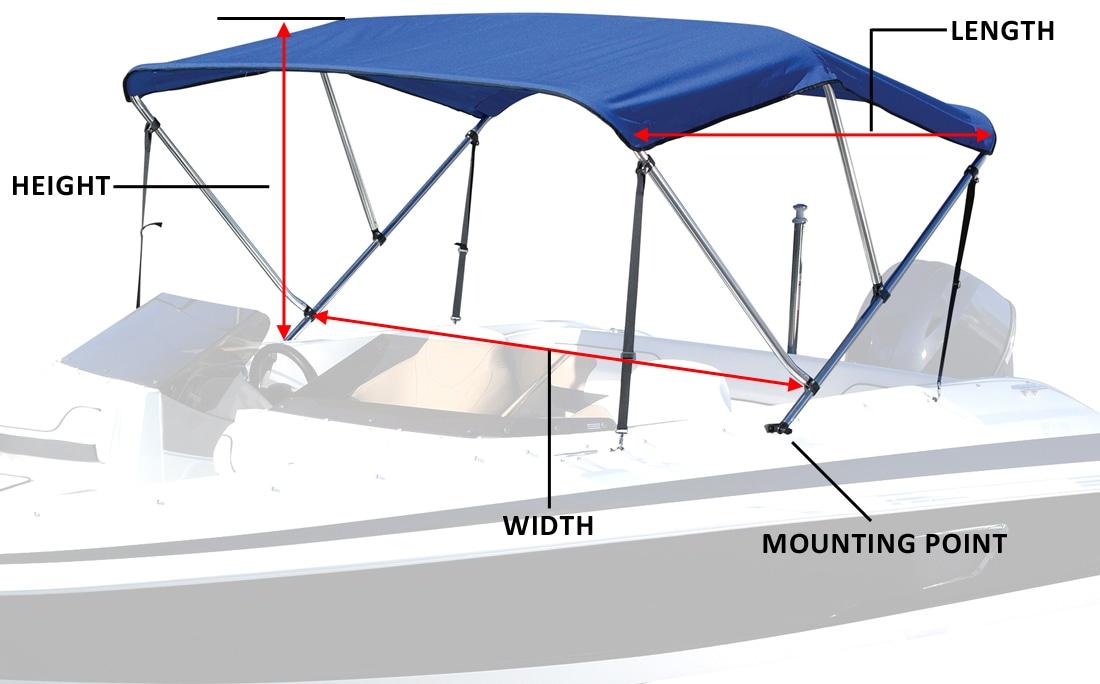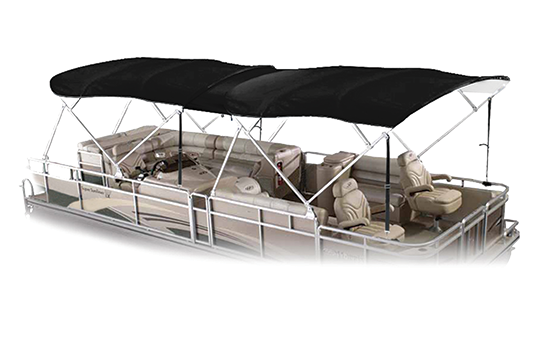 Summerset Bimini tops are made from high-quality Marinex marine grade boat fabric that is water resistant, mildew, and rot resistant. Bimini tops by Eevelle have special features that set them apart, like 1" extruded aluminum frames that outperform the standard 7/8″ tubing used for most other Biminis. Summerset Biminis have a speed rated performance of up to 45 mph.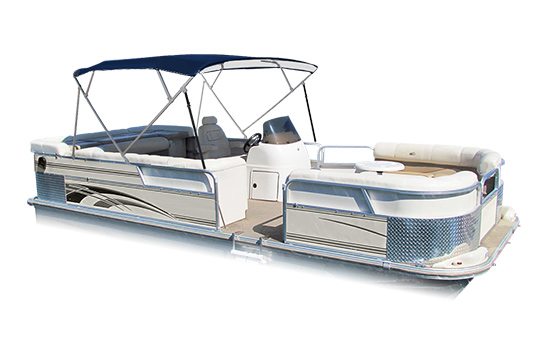 An investment in a Summerset CoolTech Bimini top featuring Aqualon Edge Fabric is an investment in the best heat and sun protection available in Bimini tops today! Aqualon Edge fabric is powered by cutting-edge Perfecta Marine® technology that keeps boaters 30% cooler than other fabrics. Aqualon Edge fabric is waterproof and UV resistant to keep you protected from the rain and sun.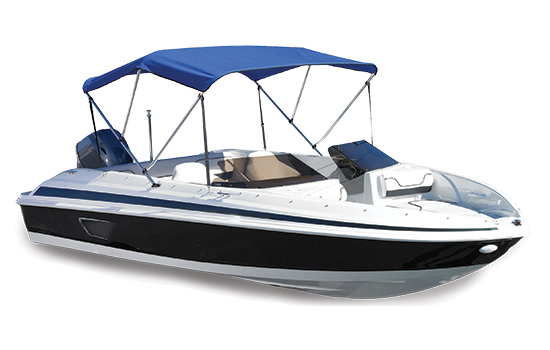 The Summerset Elite series featuring genuine Sunbrella or Sunflair fabric is quite simply the best Bimini top on the market. Sleek designs, vibrant colors, and high performance fabrics make for an unbeatable combination. Summerset frames are constructed from 1″aluminum extrusion and offer superior strength and durability compared to standard 7/8″ frames.