The COVID-19 pandemic has made 2020 a tough year for families and businesses. Many kids are learning from home, businesses have gone virtual and social distancing guidelines have made simple tasks like getting groceries a more involved affair. One of the biggest effects was seen in the tourism and vacation industry. Vacations with large crowds have largely been canceled, but with all the stress of 2020 comes an even greater need to get out for a while.
Boating has been booming. The ability to go on vacation while remaining distanced from others has made boating a very attractive alternative to road trips, theme parks and vacation hot spots. New and existing boat owners have spent more time on the water this summer than ever before. This is a huge positive for those in the boating industry but comes with its share of challenges.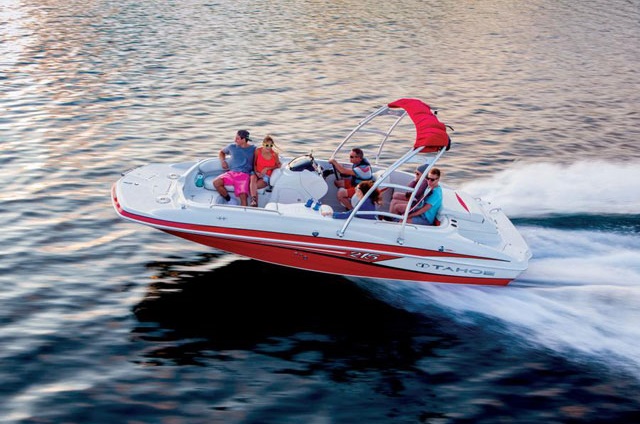 A Safer Way to Vacation
2020 has been stressful to say the least. Many are looking for a relaxing vacation that allows them to stay distanced from others but still fun for the family. Boating is an ideal solution that has brought in thousands of new owners. Many existing owners are saying that they use their boat more than ever before.
Boating also provides the advantage of vacationing closer to home while many people are working remotely. Quick trips to the lake or ocean to relax on the water not only provides a much-needed escape; it's also very convenient. We've talked to customers who work remotely while out on the lake. Mixing business and pleasure is sometimes the best way to get through these tough times.
The biggest draw has been the ability to have incredible days outdoors while still avoiding crowds. When done right, boating is far safer than most vacation options during the pandemic. Distance is easy to maintain while still allowing for freedom of travel. Plus, who doesn't love a day out on the water? There are more activities available than can fit in a day.
The Resulting Boom
The growth of boating has caused an unexpected sales boom in the industry. Yearly sales trending charts were thrown for a loop by COVID-19. During the first quarter, sales lagged badly due to the onset of the pandemic. Uncertainty in the job market, adjusting to remote work/school and the unknown length of the pandemic led to a major decline in spending. This continued through the beginning of the year. However, the need to vacation and the realization that boating was an ideal option this year caused sales to spike starting in May.
It didn't start this way though. March and April were terrible months for boat sales. This began to turn around in a major way in May. According to NMMA data, new boat sales increased 59% in May over April. This was a 19% increase over May of 2019. Two historic low months were following by a historic high month and it didn't stop there. June set another monthly high with personal watercraft sales seeing a 41% gain over 2019. This trend has continued through July and August. Vastly increased Interest and sales of boats and equipment has turned what looked like a bleak 2020 for the boating industry into a record-breaking year.
Keeping Up with Demand
Increased sales are great, but when they're unexpected, they bring a lot of challenges with them. Boats and large equipment are usually either custom-ordered or stocked ahead of time based on seasonal demand trending. The demand data can't account for an anomaly like COVID-19 though. Many retailers were minimizing stock and/or not placing new orders after an abysmal March and April. The upcoming summer months were a big unknown.
On top of that, shipping and manufacturing had been slowed due to the spread of the pandemic. It took far longer to get products made and assembled. It was even worse if the product utilized a material that is required for medical products. Material shortages were extremely common and continue to be an issue. After that, there were delays of all kinds with shipping. Increased precautions implemented for shipping combined with a major influx in online ordering had shipping companies struggling to deliver without major delays. Products and materials got stuck in ports all over the world.
When the boating market took off in May, every boating manufacturer and retailer went into overdrive placing orders. This continued throughout the summer. The toughest job from May-August has been keeping products flowing in to fulfill demand in a reasonable timeframe. The logistics of manufacturing and shipping during COVID-19 will end up in the history books.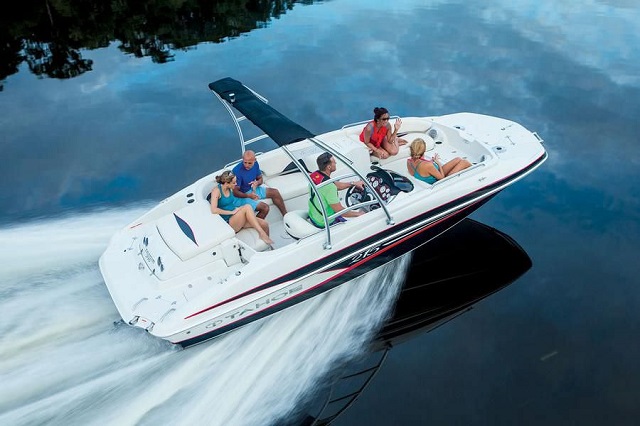 Safety Tips
Although boating is a much safer alternative to other vacations, there are still safety guidelines you should abide by and things to plan for.
Don't go boating if you feel sick. This should be obvious and applies to basically any outside activity.
Don't bring outside guests. Your boating adventure should include only those in your household.
Maintain a safe distance from other boats. Rafting up eliminates the purpose of social distancing.
Wash your hands. Between your house and the boat, there are numerous things you touch.
The toughest area to avoid others is at the dock or boat launch. The rise in boating has made those areas busier than normal. Keep a 6-foot distance from others and be patient. Whatever you pick up on the dock comes with you on the boat. Whatever you pick up on the dock comes with you home.
Disinfect your boat after use. Rinse off your boat after disinfecting to ensure you don't damage any sensitive parts such as canvas, seat covers or wood paneling. Anything that you touch with your hands regularly during a boating trip should get special attention.
Enjoy your time on the water and be sure to cover your boat after use!