ABOUT DRIFT BOATS
A fisherman's dream! These boats are tiny but durable and perfect for rough rivers making them one of the top picks for daring fishermen. Drift Boats are built to endure tough conditions, allowing them to easily traverse through rocky and shallow waters. Smaller Drift Boats are able to make quick movements in rocky waters, giving drivers more needed control over the boat.
Despite their small size there is still a lot of onboard storage and a few bench seats depending on the length of the boat. The longer style of these boats is also very durable, although they cannot make very precise turns. Their size allows them to traverse through some of the roughest rivers. .Also the longer styles (ranging up to 20 ft) can fit up to six people! This is the boat for you if you're daring enough to go into rough rapids for that prize-winning catch!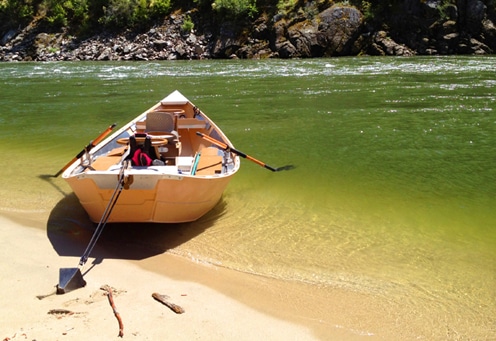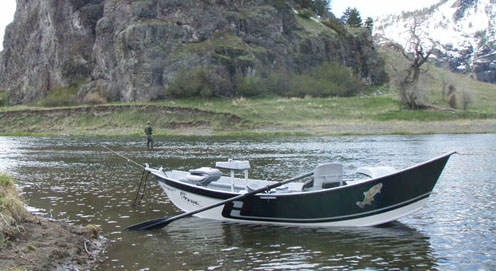 DRIFT BOAT FEATURES:
Perfect for rough rivers and fishing

Super durable and able to navigate very shallow waters

Smaller models of this boat enable drivers to steer and make quick turns

Plenty of onboard storage under the benches and on the sides of the boat

Much storage on board under the benches and on the sides

Larger styles of drift boats are stronger and heavier duty than the shorter styles. With longer styles of drift boats  adventurous fisherman can take on some of the craziest rivers

Longer ones fit up to six people too!

Can be purchased in variety of materials like fiberglass and aluminum
---

ABOUT DRIFT BOAT COVERS
Keep your new boat protected by investing in one of our top quality covers! We offer some of the best covers on the market today. Pick from our fine selection of covers that includes our bestseller, WindStorm, that is backed with a 7 year warranty.
DRIFT BOAT SPECIFICATIONS:
---
Size: 10 ft - 20 ft
---
Propelled by: Pure Strength (occasionally outboard motor)
---
Producers: Hyde, Cluckacraft, RO
---
---