ABOUT JET BOATS
Soar across the water with ease at speeds reaching up to 60 mph with the Jet Boat. These phenomenal boats are designed to be the perfect hybrid between fishing and skiing boats. The sleek design of the Jet Boat combined with the flashy paint job gives it the appearance of a sport boat - and the power proves it!
This boat can also be used for fishing due to the abundance of deck space. There is an open seating area near the front and back of the boat, allowing for 10 onboard passengers depending on the model. These boats also come equipped with two seats in the open cock pit. The Jet Boat can reach lengths up to 26 ft, so there's plenty of onboard storage, allowing you to bring all your equipment without worrying about space. These boats are easily portable so you can take your boat anywhere - making storage simple and hassle free!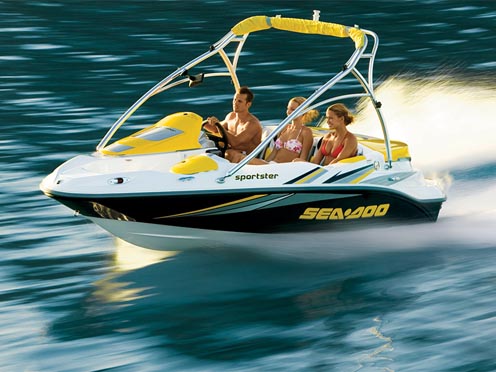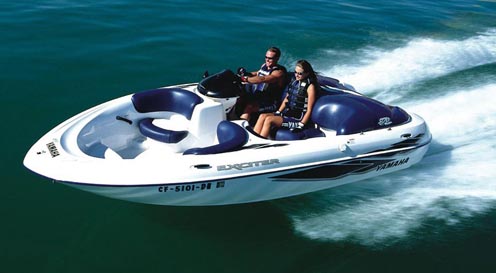 JET BOAT FEATURES:
A comfortable crossover between a fishing boat and a water sport boat

Lots of deck space with a sleek sporty design

Easy to store and trailerable, decreasing maintenance costs

Packs a punch as it glides across the water with ease due to the unique propeller system

Gets up to speeds of 60 mph - even faster if you're willing to push it further
---

ABOUT JET BOAT COVERS
Make sure after you buy your boat that you also invest in a quality cover. A Jet Boat cover will protect your boat against the harshest elements like rain and UV rays. As a result you won't have to pay expensive maintenance costs because your boat will be protected season after season for many years to come.
JET BOAT SPECIFICATIONS:
---
Size: 14 ft - 26 ft
---
Propelled by: Unique Propeller System
---
Producers: Northwest Boats, Weldcraft Marine, Scarab Boats, Sea Do
---
---