ABOUT PERFORMANCE BOATS
Fast, suave and luxurious! When you hit the water you'll grab everyone's attention no matter what brand of performance boat you own. These boats are built long and lean to glide over the water with ease at incredible speeds.
The sleek design and bright colors make this one of the most luxurious racing boats money can buy, but these boats are also extremely comfortable. You can always drive in comfort and style in a decked-out, luxurious cock pit.
Check out Champion, Formula Boats or Marine Technology for some of the most popular models of perfromance boats. This is the boat for you if you have a need for speed and a desire to look good flying across the water!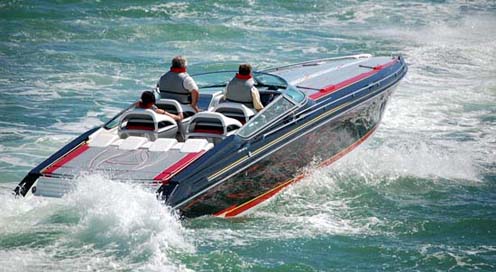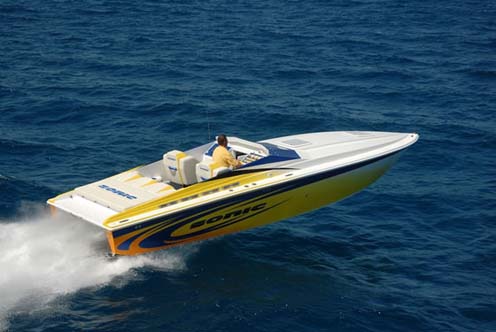 PERFORMANCE BOAT FEATURES:
Long and sleek in order to go faster than nearly every other boat on the market

Usually has a very luxurious enclosed cock pit

Go fast and look good while doing it

Used for racing or cruising around the lake at extremely high speeds

There is no max speed for these boats.

These boats were first used in 1911 in California during the first offshore powerboat race
---

ABOUT PERFORMANCE BOAT COVERS
National Boat Covers offers a variety of different performance boat covers ranging in style, warranty and other features. For the best value check out our best seller, WindStorm!
PERFORMANCE BOAT SPECIFICATIONS:
---
Size: 20 ft - 50 ft
---
Propelled by: Outboard Motor, Inboard Engine, and Sterndrive
---
Producers: Champion, Formula Boats, Marine Tech, Baja, Cigarette
---
---