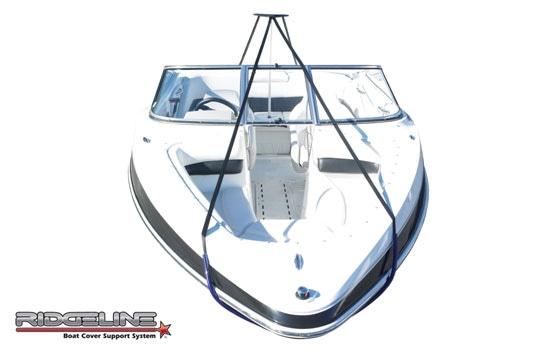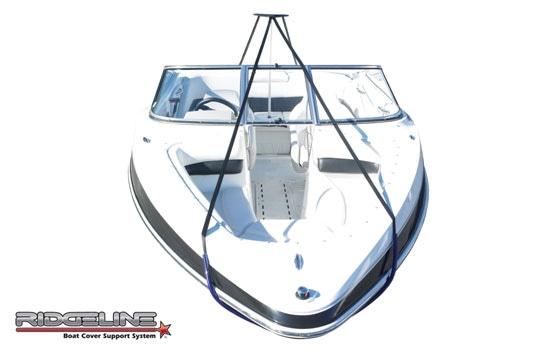 Ridgeline Boat Cover support system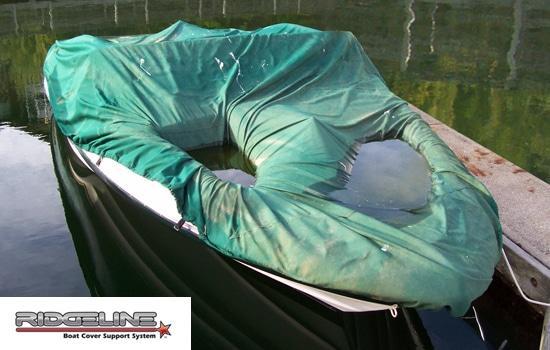 Avoid pooling water that damages your boat cover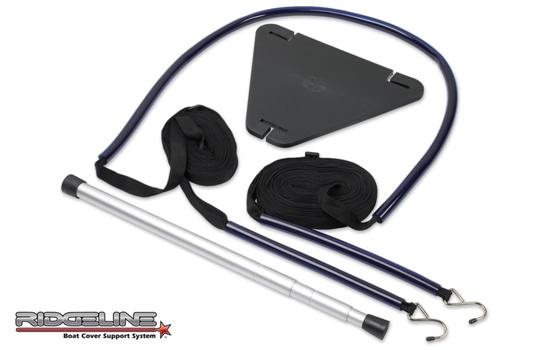 Designed for V Hull Style Boats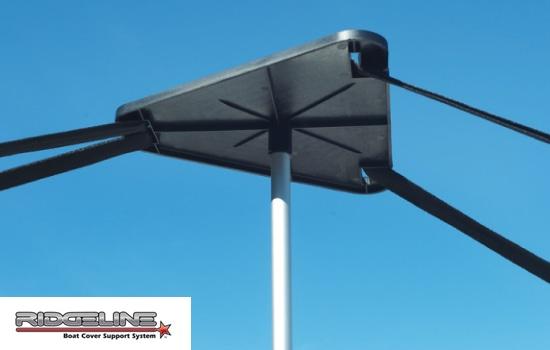 Extends the life of your boat cover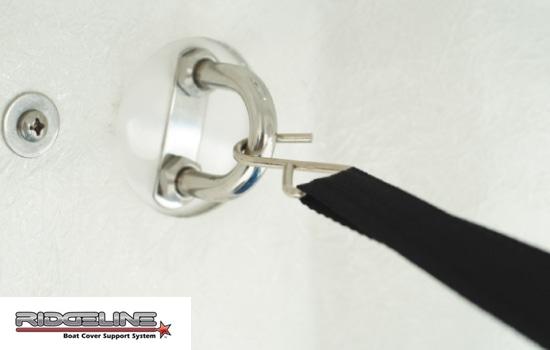 Fits boats up to 28' Long
---

BOAT COVER SUPPORTS
The Ridgeline support pole system prevents water from sagging in your boat cover thereby extending the life of the cover.
The Ridgeline Boat Cover Support System
o Keeps water from sagging in your boat cover
o Telescoping pole adjusts from 20" to 48"
o Nylon webbing strap forms a ridge under the cover to prevent water from standing on the cover
o Vinyl tubing at wear points protects your boat's finish
o Strap wraps around bow and fastens to stern with "S" hooks
o Fits best on boats 16' to 28' long *
*Will only fit V-Nose Boats (*Please call customer service if you have questions!)
NOTE: Not recommended to use support system while trailering your boat.


OUT OF STOCK
We're Sorry. The item you have selected is currently Out of Stock. Please make an alternate selection. If you need assistance please call 800-616-0599.
CUSTOM PRODUCT
PLEASE NOTE: The item you selected is considered a custom product. As such, it is not eligible for a refund once the order has been placed.
If you understand and agree to this condition, and would like to continue with your purchase, click the "Agree" button below.
For assistance, please call 800.616.0599