A & M MANUFACTURING CRAFT BOATS
Located in Florida, A & M Manufacturing has been producing marine crafts ideal for personal as well as business. Building their vessels with high quality materials since 1990, A & M Manufacturing possesses the capacity for building customized vessels including houseboats and barges. A & M products have been sold across the United States and South America.

Find your A & M Manufacturing boat cover below: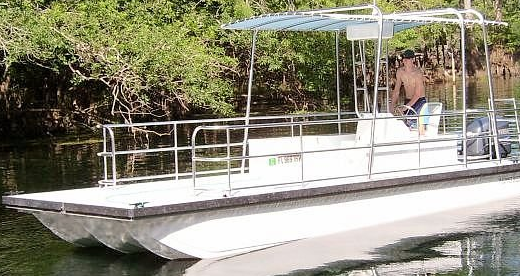 A & M Manufacturing Facts:
A & M Manufacturing, Inc. has been in business since 1990 building pontoons and boats with quality, durability, low maintenance and efficiency in mind. Our fiberglass products hand laid by skilled fiberglass laminators using only the highest grade materials. Whether we build or you build your own, we offer an economical way for you to own any size pontoon boat for recreation, 6 pack, fishing, rental, houseboat, floating office or business (diving, clam farming).


Popular A & M Manufacturing Boat Models:
SUMMER BREEZE 2 HULL
SUMMER BREEZE 3 HULL
KING FISHER 2 HULL
KING FISHER 3 HULL
ROUGH NECK 2 HULL
ROUGH NECK 3 HULL
SPRING ESCAPE 2 HULL
SPRING ESCAPE 3 HULL
RIVER CRUISER 2 HULL
RIVER CRUISER 3 HULL