ABOUT AB INFLATABLES BOATS
Suited to personal and professional applications, AB Inflatables prides themselves in leading the way for the innovation of inflatable boats since 1969. A business built around inflatable watercraft, the boat maker also has involvement in manufacturing aluminum hull and fiberglass boats. AB Inflatables boats are hand-built in order to meet the company's exacting standards for quality.

Find your AB INFLATABLES boat cover below: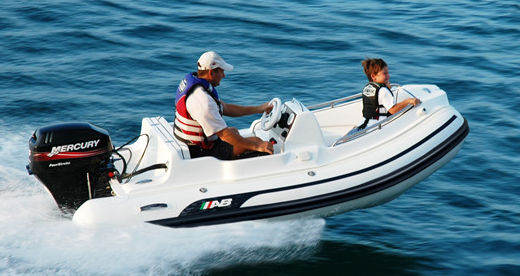 AB Inflatables Facts:
AB Inflatables is world-renowned as the premier designer and manufacturer of inflatable boats for both the leisure and professional markets. AB Inflatables has a long established reputation for innovative design, superior construction, and outstanding customer satisfaction.
Popular AB Inflatables Boat Models:
ALUMINA 11 ALX
ALUMINA 12 ALX
ALUMINA 13 ALX
ALUMINA 14 ALX
ALUMINA 15 ALX
LAMMINA AL 8
LAMMINA AL 9
LAMMINA AL 9.5
LAMMINA AL 10
LAMMINA AL 11
LAMMINA AL 13
LAMMINA AL 14
LAMMINA AL 15
NAUTILUS 11 DLX
NAUTILUS 12 DLX
NAUTILUS 13 DLX
NAUTILUS 14 DLX
NAUTILUS 15 DLX
NAUTILUS 17 DLX BOWRIDER
NAUTILUS 19 DLX BOWRIDER
NAVIGO 8 VS TENDER
NAVIGO 9 VS TENDER
NAVIGO 10 VS TENDER
NAVIGO 12 VS TENDER
NAVIGO 13 VS TENDER
NAVIGO 14 VS TENDER
OCEANUS 11 VST
OCEANUS 12 VST
OCEANUS 13 VST
OCEANUS 14 VST
OCEANUS 15 VST
OCEANUS 19 VST
OCEANUS 24 VST
OCEANUS 28 VST
VENTUS 8 VL
VENTUS 9 VL
VENTUS 10 VL
VENTUS 12 VL
NAUTILUS 19 DLX-I/O
NAUTILUS 19 DLX-JET
VENTUS LIGHT 8 VL
VENTUS LIGHT 9 VL
VENTUS LIGHT 10 VL
VENTUS LIGHT 12 VL
NAUTILUS 16 DLX BOWRIDER
OCEANUS 27 VST
CENTER CONSOLE KIT KIT BOAT 10
CENTER CONSOLE KIT KIT BOAT 12
NAUTILUS 17 DLX
OCEANUS 24 VSTL
ALUMINUM AL 2.55
ALUMINUM AL 2.90
ALUMINUM AL 3.20
ALUMINUM AL 3.50
ALUMINUM AL 3.90
ALUMINUM AL 4.30
ALUMINUM AL 4.50
FOLDABLE 2.50 S
FOLDABLE 2.70 I
FOLDABLE 3.20 I
FOLDABLE 3.50 I
RIB 2.60 VS TENDER
RIB 2.90 VS TENDER
RIB 3.20 VS TENDER
RIB 3.60 VS TENDER
RIB 3.90 VS TENDER
RIB 4.30 VS TENDER
SPORT RIB 3.20 VSC
SPORT RIB NAUTILUS 11
SPORT RIB 3.60 VSC
SPORT RIB NAUTILUS 12
SPORT RIB 3.90 VSC
SPORT RIB NAUTILUS 13
SPORT RIB 4.3
SPORT RIB 4.5
SPORT RIB NAUTILUS 17
SPORT RIB 5.7
SPORT RIB 7.4
SPORT RIB 7.40 VSTL
VL LIGHT 2.60 VL
VL LIGHT 2.90 VL
VL LIGHT 3.20 VL
VL LIGHT 3.60 VL
ALUMINUM AL 2.75
SPORT RIB NAUTILUS 15
SPORT RIB 8.50 VST
ARIA 255
ARIA 310
RIB 3.20 VSX DELUXE
RIB 3.60 VSX DELUXE
RIB 3.90 VSX DELUXE
SPORT RIB 4.30 VST DELUXE
SPORT RIB 4.50 VST DELUXE
SPORT RIB 5.70 VST DELUXE
SPORT RIB 7.40 VST DELUXE
RIB 3.60 VS DELUXE
SPORT RIB NAUTILUS
SPORT RIB 5.70 VST DELUXE TWIN
SPORT RIB 7.40 VST DELUXE TWIN
ALUMINUM AL 2.90 GREY
ALUMINUM AL 2.90 WHITE