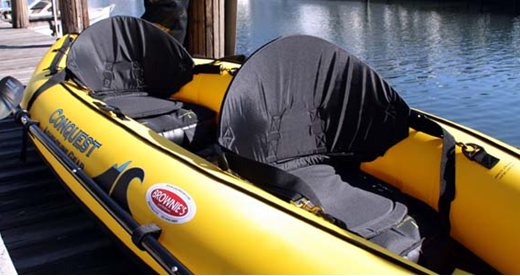 ABOUT ACHILLES/CONQUEST INFLATABLES BOATS
During the 1990s, Conquest and Achilles inflatable boats were imported through Arlington, Washington. Selling eight and 10-foot inflatable powered vessels, the venture between the two companies was short-lived.

ACHILLES/CONQUEST INFLATABLES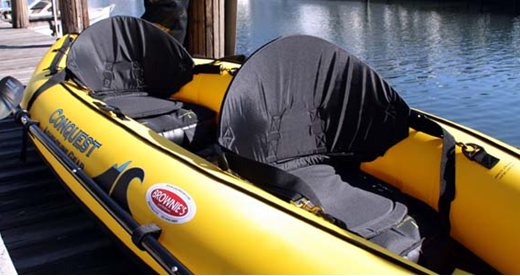 CQ86 LT GREY
CQ102 LT GREY
Achilles/Conquest Inflatables Facts:
We now offer the water sports enthusiast a welcome 'easy-stow, easy-go' solution for their paddle sports activities. While traditional hard shell kayaks perform well at home, they present a challenge when it's time to travel and explore our water planet. Conquest products stow easily in the trunk of the car, storage locker of your motor home or boat, or as checked baggage on your next vacation. Conquest Adventure Gear love to travel and their outstanding performance never suffers from jet lag. Take us on your next adventure!