ABOUT ACTION CRAFT BOATS
A family-owned boat builder, Action Craft began manufacturing sport and flat boats in 1981. Focused on performance fishing boats, the Action Craft harnesses the innovative technology for the experienced angler. One of Action Craft's more extreme offering is their lightweight hybrid crafts that incorporates Kevlar and carbon fiber in the place of fiberglass.

Find your ACTION CRAFT boat cover below: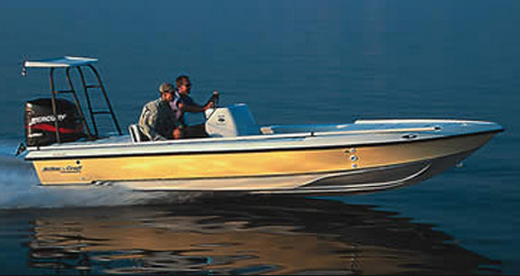 Action Craft Facts:
The Action Craft brand is known by its customers as the world's best flats boats. These high performance boats are built with the finest materials to achieve the best quality, while providing stability support when one is fighting that big fish while standing on the side of the boat.  
Popular Action Craft Boat Models:
COASTAL BAY 1910
COASTAL BAY 1910 TE
COASTAL BAY 2110
COASTAL BAY 2110 TE
COASTAL BAY 2310
COASTAL BAY 2310 TE
COASTLINE 1600 FLATS PRO
COASTLINE 1600 FLATS PRO TE
COASTLINE 1802 FLATS PRO
COASTLINE 1802 FLATS PRO TE
COASTLINE 2002 FLATS PRO
COASTLINE 2002 FLATS PRO TE
FLATSMASTER 1820
FLATSMASTER 1820 HYBRID
FLATSMASTER 1820 HYBRID SE
FLATSMASTER 1820 SE
FLATSMASTER 1890
FLATSMASTER 1890 SE
FLATSMASTER 2020
FLATSMASTER 2020 SE
FLYFISHER 1622
FLYFISHER 1622 HYBRID
FLYFISHER 1622 HYBRID SE
FLYFISHER 1622 SE
FLYFISHER 1720
FLYFISHER 1720 HYBRID
FLYFISHER 1720 HYBRID SE
FLYFISHER 1720 SE
FLYFISHER 1710 TPS HYBRID
FLYFISHER 1620
FLYFISHER 1620 SE
COASTAL BAY 2110 FLATS PRO TE
BAYRUNNER 1800
BAYRUNNER 1800 TE
BAYRUNNER 2000
BAYRUNNER 2000 TE
BAYRUNNER 2010T
BAYRUNNER 2010T TE
BAYRUNNER 2010T TUNNEL
BAYRUNNER 2010T TUNNEL TE
BAYRUNNER 1720
BAYRUNNER 1720 SE
COASTLINE 1600 ESCAPE
COASTLINE 1600 ESCAPE TE
COASTLINE 1800 BAY TE
COASTLINE 1800 FLATS PRO
COASTLINE 1800 FLATS PRO TE
COASTLINE 2000 BAY TE
COASTLINE 2000 FLATS TE
COASTLINE 2000 ISLAND RUNNER
COASTLINE 2010T BAY TE
COASTLINE 2010T FLATS TE
COASTLINE 2010T ISLAND RUNNER
COASTLINE 1802 FLATSPRO
COASTLINE 1802 FLATSPRO TE
COASTLINE 2000 ISLAND RUNNER TE
FLATSMASTER 1810
FLATSMASTER 1810 SE
BAYRUNNER 1760
BAYRUNNER 1760 CS
FLATSMASTER 1810 SE
BAYRUNNER 1760
BAYRUNNER 1760 CS
BAYRUNNER 1760 SE
COASTLINE 1800 FLATS PRO TOURN ED
COASTLINE 2100 ISL RUNNER TOURN ED
COASTLINE 2100 ISLAND RUNNER
FLATSMASTER 1810 CS
FLATSMASTER 1890 CS
FLATSMASTER 2020 CS
COASTLINE 2100 LAGUNA RUNNER
BAYRUNNER 1760 FB
BAYRUNNER 1760 SL
FLATSMASTER 1810 FB
FLATSMASTER 1810 SL
FLATSMASTER 2020 CB SL
FLATSMASTER 2020 FB
FLATSMASTER 2120 TL
FLATSMASTER 2120 TL SE
FLATSMASTER 2020 CB SE
FLATSMASTER 2020 FBSE
FLATSMASTER 2105 TL
BAYRUNNER 1760 CB
EAGLE 2000
EAGLE 2000 SE
FASTBASSER 1760 FB
FASTBASSER 1810 FBSE
FLATSMASTER 1810 CBSE
FLATSMASTER 1880 SE
FLATSMASTER 2000 EAGLE
BAYRUNNER 1736 CC
BAYRUNNER 1810 CB CC
BAYRUNNER 1810 CC
BAYRUNNER 1880 CC
COASTLINE 1700 SP SPECIAL
COASTLINE 1710 CB
FASTBASSER 1810 FB
FLATSMASTER 1736 SE
BASS 1810 FB
BASS 1810 FBSE SPECIAL EDITION
COASTLINE 1710 DELUXE
COASTLINE 1710 FB BASS
BAYRUNNER 1750
BAYRUNNER 1755 CC
BAYRUNNER 1810
BAYRUNNER 1880
COASTLINE 1700 CUSTOM
FLATSMASTER 1757 FASTBASSER CC
FLATSMASTER 1736
FLATSMASTER 1880
BACK BAY 1730
BACK BAY 1731 II
CHALLENGER 1820
CHALLENGER 1822
FASTBASSER 1732
FASTBASSER 1733 II
FLATSMASTER 1734 STU APTE
FLATSMASTER 1735 STU APTE II
FLATSMASTER 1736 STU APTE SE
FLATSMASTER 1737 STU APTE II SE