ABOUT ADRENALINE POWERBOATS 
A family-owned boat builder, Action Craft began manufacturing sport and flat boats in 1981. Focusing quickly on performance fishing boats, Action Craft harnesses the innovative technology for the experienced angler. One of Action Craft's more extreme offering is their lightweight hybrid crafts that incorporates Kevlar and carbon fiber in the place of fiberglass.A premium, high-performance watercraft producer, Adrenaline Powerboats promotes single and dual inboard-engined vessels.

Find your ADRENALINE POWERBOAT boat cover below:
ADRENALINE POWERBOATS INC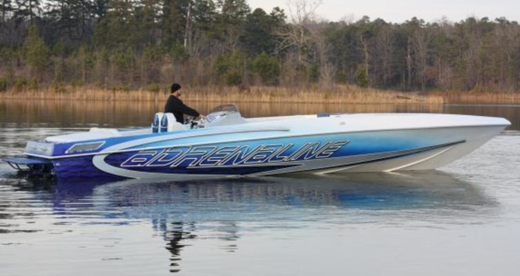 Adrenaline Powerboats Facts:
Over the past decade, Adrenaline Powerboats has built a reputatoin as a company with a distinctively different approach to design and unmistakable blend of form and function. The creation and launch of the V-30 was a significant moment as it reflects the company today and the future direction that we are now talking. But it is more than just a launch of a new powerboat. It's the re-launch of Adrenaline Powerboats as a brand. It is a signal that Adrenaline Powerboats has become a serious contender in the world powerboat market. 
Popular Adrenaline Powerboat Models:
V-24/OS
31 SUPER SPORT/CC
V-30/OS
V-40/OS