ABOUT ADVANCE OUTDOOR INC BOATS
Based in Hamlin, Texas, Advanced Outdoors Incorporated builds a line-up of mid-sized center console boats. Constructed with fiberglass hulls, Advanced Outdoors boats lend themselves to offshore fishing. Surviving a 2006 fire to their facility, Advanced Outdoors was forced to fold in 2009.

Find your ADVANCE OUTDOOR INC boat cover below: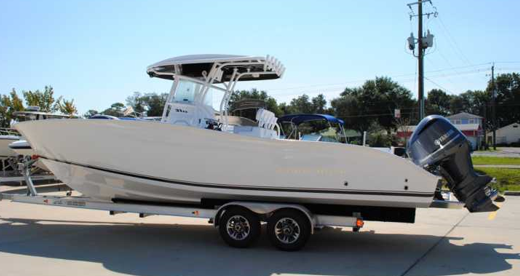 Advance Outdoor Inc Facts:
Advanced Outdoors were proud to say that all of their products were made in the USA. 
Popular Advance Outdoor Inc Boat Models:
EAGLE 19
EAGLE 191
EAGLE 21
EAGLE 22
SPORT V 21
SPORT V 24
ULTRA CAT 15XS
ULTRA CAT 18XS
ULTRA CAT 20XS
ULTRA CAT 22XS
ULTRA CAT 23XS
ULTRA CAT 25XS
EAGLE 16
EAGLE 27
SHALLOW WATER 172
SHALLOW WATER 180
SHALLOW WATER 190
SHALLOW WATER 192
SHALLOW WATER 19H
SHALLOW WATER 220
SHALLOW WATER 22H
SPORT V 23
SHALLOW WATER 120 ULTRA SCOOTER