ABOUT ALBINE MARINE BOATS
Building a set of yacht and larger recreational fishing boats, Albin Marine's history dates back to 1899. Assembling and designing boats, the Swedish company was also involved in building diesel marine engines before selling the business to Volvo Penta in the 1980s. Albin Marine's name has changed to Albin Boats following the 2007 model year.


Find your ALBIN MARINE boat cover below: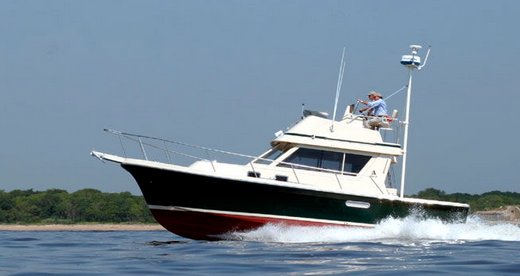 Albin Marine Boat Facts:
Albin Marine built Albin Boats to represent more than one hundred years of experience, quality, performance and boating value. The Albin Boats diesel powered yachts represented are built without concession and are known throughout the world to be among the most seaworthy vessels designed in the honored North Sea tradition to handle the roughest waters. The Albin name is one and the same with hand-crafted, one of a kind yacht of quality, with ageless lines and long-established design. If you want exceptional accommodations for your cruising family, or you require canyon rigging as a serious sport-fisherman, Albin Marine offers the perfect yacht to suit both your yachting needs and your individual style and character.
Popular Albin Marine Boat Models:
31 TOURNAMENT EX/SF
32 COMMAND BRIDGE/SF
32 SEDAN
32 SPORTFISHER
34 CHARTER
35 LS/SF
35 SPORT FISH
35 TOURNAMENT EX/SF
35/CS
36 MOTORYACHT
36 TRAWLER
37 PALM BEACH
37 PALM BEACH SD
40 MOTORYACHT
40 TRAWLER
28 TOURNAMENT EXPRESS
28 TOURNAMNET EXPRESS
30 AFT CABIN
31 TOURNAMENT EXPRESS
32 TOURNAMENT EXPRESS
35 COMMAND BRIDGE
35 FLY BRIDGE
35 TOURNAMENT EXPRESS
25 U MTR
27 FAMILY
27 FAMILY CRUISER
27 SPORT
27 SPORT CRUISER
28 TOURNAMENT
28 TOURNAMENT EX/SF