ABOUT ALCAN BOATS
Alcan Boats was a line of aluminum housecruisers built by Alcan late 1960's through early 1970's. The boats were sold under the brands of Alcan, Alloy Manufacturing, Alwest, Chimo and Sea Villa.

Find your ALCAN boat below: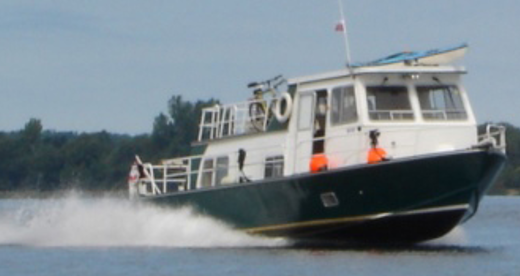 Alcan Boat Facts:
The history of the Alcan Housecruiser seems to start around 1967. At the time it was common for pleasure-craft to be made of wood and larger boats were made of steel. Fiberglass had hit the market and was gaining popularity in smaller boats. Alcan, logically, felt that boats should be made of aluminum. Somehow they sold the idea internally, and they ended up making a line of aluminum boats they called "Housecruisers" and developed the dealer network to sell them throughout North America. At the time, Alcan had a relationship with Alloy Manufacturing of Montreal to do the manufacturing. Around 1971, Alcan exitted the business leaving Alloy Manufacturing with a number of unfinished hulls in their boatyard.  Slightly later, Alcan and the Alwest Marine division of Western Tools & Industries of Gimli Manitoba struck a deal that sold the design and manufacturing rights to Alwest Marine. Alwest Marine manufactured and sold the boats under their own label from 1971 to around 1973. 
OLYMPIAN
OLYMPIAN 2010
OMEGA 2032
PRINCE 2036
RIVIERA 2014
SATELLITE
SATELLITE 2031
SEVILLE 2013
SKISPORT 2035
SUNCHASER
SUNCHASER 2020
SUPER GRAND PRIX 2007
AMBASSADOR
AMBASSADOR 2023
APOLLO 2028
CAPRI 2007
CAPRI 2012
CITATION 2042
COSMOS 2003
FIESTA 2029
GEMINI 2002
GTX 2030
LE MANS 2009
MONZA 2004