ABOUT ALLISON BOATS
Building performance watercrafts since 1959, Allison Boats' founder Paul Allison built his first boat out of wood but quickly veered into fiberglass hull construction. Offering sport, racing and bass fishing vessels, the products of Allison Boats are endowed with excellent acceleration. With years of experience in small, high-speed boat production, Allison Boats have adopted many advancements in manufacturing including a steel reinforced transom.

Find your ALLISON boat cover below: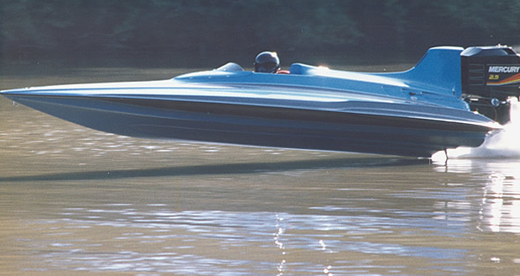 Allison Boat Facts:
Allison generations: Paul's grandfather owned a steamboat line in 1900 and parked it on Riverside drive just above Gay St Bridge in Knoxville, TN. His name was Edward Allison. The Allison family lived on the steamboats. 
Popular Allison Boat Models:
SS-2000
SS-2000-COMP
XB-2002-FB
XB-2002-TOURNAMENT
XB-2003-PST
XB-2003-SUB
XR-2001-D
XR-2001-RR
XS-2003-GS
XB-21-BSP ELITE
XB-21-BSP GUIDE TWIN
XB-21-BSP SINGLE
XB-21-BST TWIN
XB-21-PST
XB-21-SUB
XR-2201-D
XR-2201-RR
XB-21-BSP TWIN
XR-2002-CLASSIC
SS-2000-EXCEL
XB-21-PS
XB-21-BST SINGLE
XB-2002-CP
XB-2002-T
XB-2003-PS
XS-2003-GSE
XB-21-BSE SINGLE
XB-21-BSE TWIN
XB-21-PSE
XB-21-PSF
XS-2003 GRAND SPT ELITE
CXTB-21 PRO DELUXE
SR-2001-RR RIVER RACE
XR-2001-D DRAG RACER
XR-2001-MVP MOD UP
XR-2002-CS COMP SPORT
XR-2002-R RACE
XTB-21 PRO TOURNAMENT
XB-2002-T TOURNAMENT
XR-2001-SR SPORT RACER
XR-2002-S SKI
XB-2002 COMP
XR-2002 COMP
XR-2002 RACE
XR-2002 RIVER SPECIAL
XR-2002 SKI
XTB-21 PRO DELUXE
XB-2002 SPORT
XB-2002 RACE
WS-17 WALK-THRU
XST BASS
XTB-21 BASS
17 SST BASS
17 XST BASS
WS-17
18 XST BASS
17 SST
17 XST
18 XST
GT-20
XB-2003-T
SS-2000-XL
XB-2003-FISH & SKI
XS-2003-GSS
XB-2003-TE
XTB-21 TOURNAMENT
GRAND SPORT
GRAND SPORT ELITE
GRAND SPORT SKI
PRO SPORT
PRO SPORT FISH & SKI
PRO SPORT TOURN ELITE
PRO SPORT TOURNAMENT
XB-2002 COMP PRO
XB-2002 TOURNAMENT
XR-2001 DRAG
XR-2001 RIVER RACER
XB-2002 BASS RACER
XR-2002 SKI RACER
XTB-21 SUPER TOURNAMENT
XB-2002-BR BASS RACER
XB-2002-CP COMP PRO
XB-2002-PT PRO TOURNAMENT
XB-2002-S SPORT
XR-2001-D DRAG
XR-2001-RR RIVER RACER
XR-2002-SR SKI RACER
XTB-21-D
XS-2003 GRAND SPORT
XS-2003 GRAND SPORT SKI