ABOUT ALSBERG BOAT WORK INC BOATS
Recreating antique boating architecture, Alsberg Boat Works' dedication to low volume production runabouts also merges old-world marine craftsmanship. Built around a fiberglass hull, Alsberg Boats feature real woods and stainless steel hardware that are worn fashionably.Classic in design, a powerful jet drive engine propels the Alsberg Boats with modern momentum. Alsberg Boats are fitted in several cabin configurations as single cockpit, double cockpit and a jump seat model.

Find your ALSBERG BOAT WORKS INC boat cover below: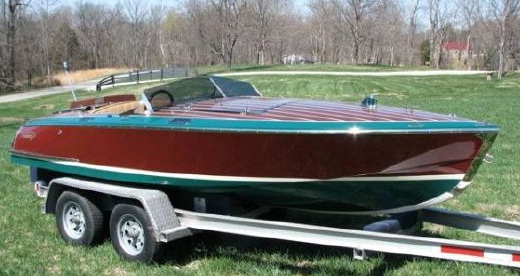 Alsberg Boat Works Inc Facts:
Designed after one of the worlds rarest boats - the 1939 century Thunderbolt - this all modern boat is a showstopper! Designed by famed naval architect Harry Scoell, it utilizes a patented "Delta Conic Hull" with a modern wetted surface. The classic, distinguished lines of this sleek speedster incorporates modern technology with the nostalgia of the "Golden Age of Boating." 
Popular Alsberg Boat works Inc Boat Models:
CLASSIC DOUBLE COCKPIT/RB
CLASSIC JUMPSEAT/RB
CLASSIC SINGLE COCKPIT/RB