ALUMACRAFT BOAT COVERS FROM NATIONAL BOAT COVERS
National Boat Covers offers the widest variety of high-quality boat covers for Alumacraft Boats. Choose the perfect fit boat cover for your exact model and size Alumacraft Boat using our drop down selector menu. Our boat covers are made with waterproof heavy-duty Marine grade fabrics such as Sunbrella, Sunflair and Marinex. These are the best semi-custom fit covers on the market today.
Call our USA based cover experts for assistance. 800.616.0599.

Find your ALUMACRAFT BOAT cover below: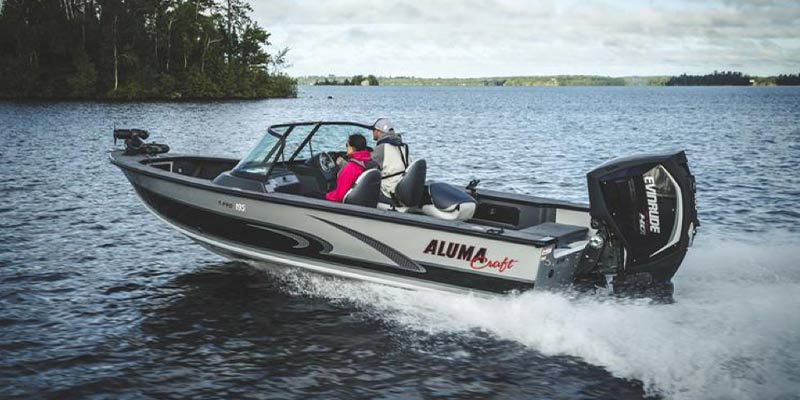 ABOUT ALUMACRAFT BOAT CO
Offering an extensive product range, Alumacraft Boat Co manufactures fishing boats, cruising boats, and canoes. Forming a single sheet of aluminum to fit their product's form, automotive grade paint and aircraft-grade rivets are applied the Alumacraft Boat Co vessels. Exercising expertise since 1946, the company prides itself with strong and quiet-riding boats.
ALUMACRAFT BOAT CO FACTS
Over the past 70 years, Alumacraft has proved itself to be a huge presence in the fishing world. A boat - or canoes - that needs virtually no hull maintenance. A line of boats that annually lead the market in innovation. A presence felt around the world. A boat that stays in the family for generations. A memory making machine. That's an Alumacraft boat.
Popular Alumacraft Boat Models:
COMPETITOR 175 CS
COMPETITOR 175 DB
COMPETITOR SPORT 175
DOMINATOR 175 CS
DOMINATOR 175 DB
DOMINATOR SPORT 175
MV 1860 AW
MV 1860 AW CC
MV 1860 AW SC
MV 1860 BAY
PRO 185
TROPHY 175
VB 1860 AW TUNNEL
VB 1860 AW TUNNEL CC
VB 1860 AW TUNNEL SC
VB 1860 TUNNEL BAY
VOYAGEUR 175
VOYAGEUR 175 CS
VOYAGEUR 175 DB
VOYAGEUR SPORT 175
COMPETITOR 185
COMPETITOR 185 CS
COMPETITOR 185 DB
COMPETITOR SPORT 185
DOMINATOR 185 CS
MV 1650 AW
MV 1650 AW CC
MV 1650 AW SC
PRO 165
VB 1650 AW TUNNEL
VB 1650 AW TUNNEL CC
VB 1650 AW TUNNEL SC
WATER FOWLER 16
WATER FOWLER 16 CAMO
COMPETITOR 165
COMPETITOR 165 CS
COMPETITOR 165 DB
COMPETITOR SPORT 165
ESCAPE 165
ESCAPE 165 CS
MV 1756 AW
MV 1756 AW CC
MV 1756 AW SC
PRO 175
TROPHY 165
V16 WITH FLOOR
VB 1756 AW TUNNEL
VB 1756 AW TUNNEL CC
VB 1756 AW TUNNEL SC
COMPETITOR 175
DOMINATOR 185 DB
DOMINATOR SPORT 185
TROPHY 185
MV 2072 AW
MV 2072 AW BAY
MV 2072 AW CC
MV 2072 AW SC
MV 2072 AW TUNNEL
MV 2072 AW TUNNEL CC
MV 2072 TUNNEL BAY
TROPHY 195
TROPHY 205
1436 LT 
FISHERMAN 145
FISHERMAN 145 CS
FISHERMAN 160
FISHERMAN 160 CS
MV 1648 NCS 
DOMINATOR 165 CS
DOMINATOR 165 DB
DOMINATOR SPORT 165
LUNKER II
LUNKER II CS
NAVIGATOR 165
NAVIGATOR 165 CS