ABOUT ANDROS BOATWORKS BOATS
Building offshore center console boats, Andros Boatworks operates out of a 30,000 square foot factory located in Saratoga, Florida. Featuring vessel construction certified by the NMMA (National Marine Manufacturer Association), Andros Boatworks takes pride in their manufacturing techniques. Andros Boatworks' qualities include an extensive use of computer-aided design and equipping their boats with the most solid hardware.


Find your ANDROS BOATWORKS boat cover below: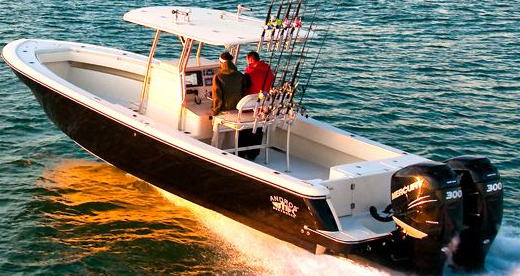 Andros Boatworks Facts:
Andros Boatworks, Inc. began with an idea, to fill a void in the design and construction of custom hybrid / bay and offshore fishing boats. The founders Andy, Don and Danny Eggebrecht realized the potential that the panga style hull offered and wanted to bring this historic design to the next level. The Eggebrecht family yearned to build a stronger, safer, more appointed boat, and succeeded masterfully. Hybrid style boats and light tackle offshore center consoles are becoming more popular than ever before. Now, active boaters and adventure hungry fisherman around the world enjoy the safety, durability, versatility and performance of an Andros boat. The first ever completely CAD designed and engineered hybrid boat is available at an affordable price.
Popular Andros Boatworks Boat Models:
BACKWATER 18/FO
GUIDE 20/CC
BONEFISH 22/CC
CUDA 23/CC
TARPON 26/CC
OFFSHORE 32/CC
BACKWATER 20/CC
PERMIT 22/CC
TARPON 22/CC