ARTHUR ARMSTRONG DUCK BOAT CO BOAT COVERS
ABOUT ARTHUR ARMSTRONG DUCK BOAT CO BOATS
Purchasing the assets of The Duck Boat Company in 2001, the Arther Armstrong Duck Boat Company is officially founded in McKee, Kentucky. Since the takeover, the new boat builder has remained focused on smaller watercrafts. A factory direct brand marine company, Arthur Armstrong Duck Boat provides high-value, superior quality vessels suited for hunters or even anglers.

Find your ARTHUR ARMSTRONG DUCK BOAT CO boat cover below:
ARTHUR ARMSTRONG DUCK BOAT CO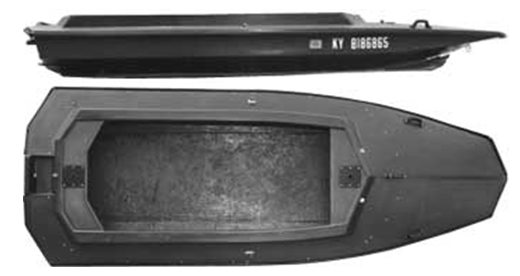 Popular Arthur Armstrong Duck Boat Co Boat Models:
Arthur Armstrong Duck Boat Co Facts:
We have streamlined our production facilities, encouraged employee participation in all aspects of our company from boating to management decisions, and minimized inventory of all kinds. We build boats to order rather than filling the warehouse. We produce in batches, doing all orders for a particular color, then the next color, then the next until all orders are complete, and then repeat the cycle. This allows us to set up all our equipment once per color and spend our time on production instead of set-up. It also allows us to closely schedule the purchase of raw materials and sub-assemblies, further reducing our inventories and need for storage space. Once the boat is completed, we can package and ship it the same day, thus eliminating warehousing costs as well as such carrying costs on inventory as taxes, insurance, and bank financing on excess inventory.