TRACKER MARINE BOAT COVERS FROM NATIONAL BOAT COVERS
National Boat Covers offers the widest variety of high-quality boat covers for Tracker Boats. Choose the perfect fit boat cover for your exact model and size Tracker boat using our drop down selector menu. Our boat covers are made with waterproof heavy-duty marine grade fabrics such as Sunbrella, Sunflair, and Marinex. These are the best semi-custom fit covers on the market today.
Call our USA based cover experts for assistance. 800.616.0599.


Find your BASS TRACKER boat cover below: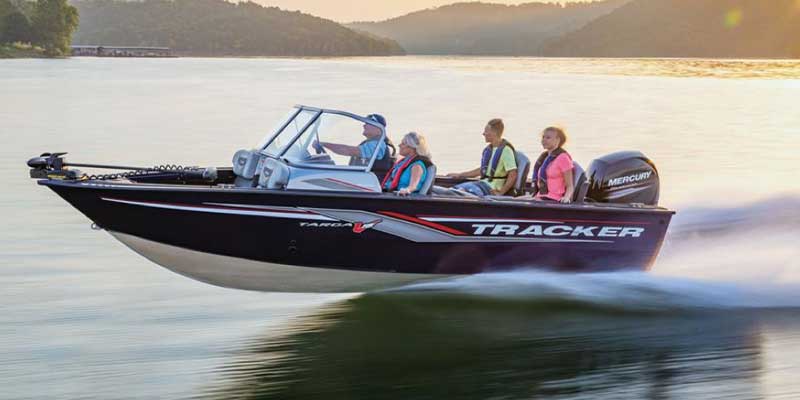 ABOUT BASS TRACKER BOATS
TRACKER Boats provide the features and spacious casting decks you need to have a great day fishing on the water. These boats are defined by a gentle, variable hull angle that is sharper at the bow for great performance and flatter at the transom for stability. Pro Team™ models feature the Revolution™ Hull, with a variable deadrise and a set-back transom for a fast, dry and smooth ride — so smooth that they offer an industry-exclusive Smooth Ride Guarantee™. 
BASS TRACKER FACTS
For the sixth consecutive year, TRACKER has been recognized with the Customer Satisfaction Index (CSI) Award from the National Marine Manufacturers Association® (NMMA) for Excellence in Customer Satisfaction for aluminum outboard boats. This prestigious honor reflects thousands of TRACKER boat owners returning surveys where they reported satisfaction ratings of 90 and higher on a 100-point scale. The CSI Award is a tribute to skilled craftspeople and the thousands of people in the TRACKER company and dealer network who provide customer support.

Popular Bass Tracker Boat Models:
GRIZZLY
GRIZZLY
GRIZZLY
MAGNA
MAGNA
BASS BUGGY
NITRO l
BASS BOAT l
WIDE l
JACK PLATE
PANFISH
PRO
PRO
PRO
SUPER
SUPER
SUPER
SUPER
TARGA