BAYLINER MARINE COVERS FROM NATIONAL BOAT COVERS
National Boat Covers offers the widest variety of high-quality boat covers for Bayliner Marine. Choose the perfect fit boat cover for your exact model and size Bayliner using our drop down selector menu. Our boat covers are made with waterproof heavy-duty Marine grade fabrics such as Sunbrella, Sunflair and Marinex. These are the best semi-custom fit covers on the market today. Call our USA based cover experts for assistance. 800.616.0599.

Find your  BAYLINER MARINE CORP boat cover below: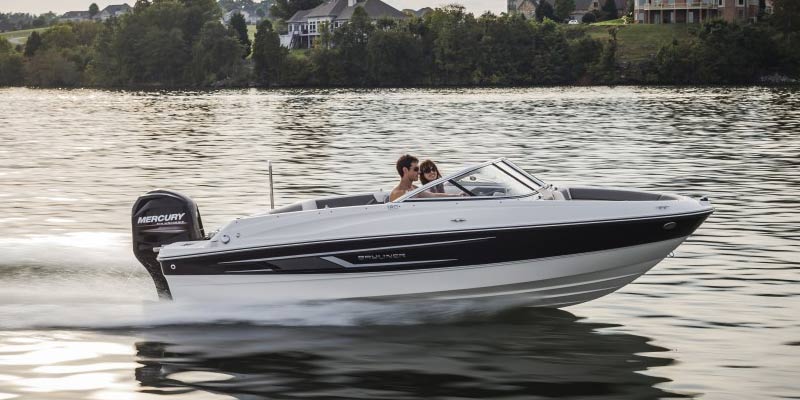 ABOUT BAYLINER MARINE CORP
Headquartered in Mettawa, Ill., Brunswick Corporation's leading consumer brands include Mercury Marine outboard engines; Mercury MerCruiser sterndrive and inboard packages; Mercury global parts and accessories including propellers and SmartCraft electronics; Power Products Integrated Solutions; MotorGuide trolling motors; Attwood, Garelick, and Whale marine parts; Land 'N' Sea, BLA, Payne's Marine, Kellogg Marine, and Lankhorst Taselaar marine parts distribution; Mercury and Quicksilver parts and oils; Bayliner, Boston Whaler, Crestliner, Cypress Cay, Harris, Lowe, Lund, Princecraft, Quicksilver, Rayglass, Sea Ray, Thunder Jet and Uttern boats; Boating Services Network, Freedom Boat Club, NAUTIC-ON, OnBoard Boating Club and Rentals. For more information, visit https://www.brunswick.com.
BAYLINER MARINE CORP FACTS 
Since 1957, countless families have found their way into boating with Bayliner. They've remained loyal to the brand because of a commitment to delivering exceptional quality, thoughtful design and dependable simplicity. Bayliner's broad, versatile lineup of Bowrider, Deck Boat, Cuddy and Cruiser models are designed to help you get out on the water effortlessly, doing the things you love and creating meaningful, lasting memories. It's true, Bayliner has put more families on the water than any other recreational boat company. And there are quite a few reasons for this. Affordability, reliability, customer satisfaction and versatility are just a few. So as you make the important decision on which brand will serve your family best, consider the brand that has served more families than any other. It's probably a real smart place to start.
Popular Bayliner Marine Corp Boat Models:
1900 JAMAICA
1950 JAMAICA
2250 SKAGIT
2350 NISQUALLY
1500 MOSQUITO
1850 MYSTIC
2750 VICTORIA
3350 MONTEGO
1700 CASCADE
2250 SKAGIT CAMPER
2250 SKAGIT OFFSHORE
2350 NISQUALLY SEDAN
1750 CASCADE
2050 CALYPSO
T.26
2050 ADMIRALTY FISHERMAN
2250 SKAGIT CMND BRDG
2250 SKAGIT CUDDY
2250 SKAGIT SEDAN
2550 SARATOGA FISHERMAN
1600 CASCADE
1600 TAHITI
1650 TAHITI
17 WILLIPA
1800 DISCOVERY
1850 DISCOVERY
1900 QUARTERMASTER
1950 QUARTERMASTER
2050 ADMIRALTY
2150 LIBERTY
2550 SARATOGA
1600 SUPER TAHITI
1700 MUTINY
1750 MUTINY
2350 NISQUALLY CMND BRDG
2350 NISQUALLY EXPRESS
2550 SARATOGA CMND BRDG
2550 SARATOGA EXPRESS
2550 SARATOGA OFFSHORE
1650 SUPER TAHITI
1600 RUNAWAY
2000 CALYPSO
2150 LIBERTY FISHERMAN
2550 SARATOGA SUNBRIDGE
2850 BOUNTY
2950 ENCOUNTER
1950 QUARTERMASTER BOWRDR
2000 ADMIRALTY BOWRIDER
2050 ADMIRALTY BOWRIDER
2200 SANTIAGO CUDDY
2200 SANTIAGO FISHERMAN
2200 SANTIAGO OFFSHORE
2200 SANTIAGO OS FSHRMN
2250 SKAGIT SUNBRIDGE
2750 VICTORIA CMND BRDG
2750 VICTORIA SUNBRIDGE
3050 ENCOUNTER
4050 BODEGA
1850 CUTLASS
2250 SANTIAGO CUDDY