BEACHCAT BOATS INC BOAT COVERS
ABOUT BEACHCAT BOATS INC BOATS
Operating in Oldsmar, Florida, Beachcat Boats Incorporated provided a line-up of recreational powerboats using catamaran hull designs. Deck boats powered by outboard motors, Beachcat Boats can be mistaken for a pontoon vessel. Opening in 1978, lengths for the Beachcat deck boats are found between 19 and 26 feet.

Find your BEACHCAT BOATS INC boat cover below: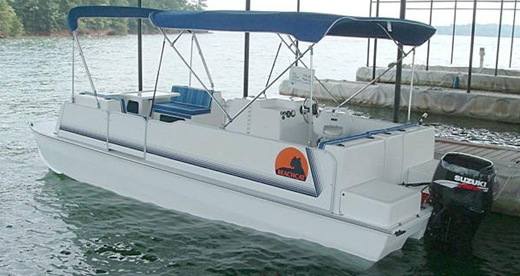 Popular Beachcat Boats Inc Boat Models
FAMILY CAT
BIG GAME CAT
SHOW CAT
FAMILY CAT/DB
SHOW CAT/DB
SHOWCAT/DB
BENGAL/DB
FISH CAT/DB
SHOW CAT LS/DB
CUSTOM BENGAL/DB
Beachcat Boats Inc
BeachCat Boats have been built in Tampa Bay Florida for over 25 years, and have always been designed for use in the Gulf of Mexico. Our Salt Water Pontoon boats, whether aluminum or fiber glass, are purposely built for the harsher saltwater conditions of our area. After seeing firsthand what happens in Florida, to the typical lake pontoons and boats built up north, we knew we had to build a product line that would stand up to the harsh saltwater conditions, as well as the subtropical heat and weather.