BENNINGTON MARINE BOAT COVERS FROM NATIONAL BOAT COVERS
National Boat Covers offers the widest variety of high-quality boat covers for Bennington Marine Boats. Choose the perfect fit boat cover for your exact model and size Bennington Marine boat using our drop down selector menu. Our boat covers are made with waterproof heavy-duty marine grade fabrics such as Sunbrella, Sunflair, and Marinex. These are the best semi-custom fit covers on the market today.
Call our USA based cover experts for assistance. 800.616.0599.

Find your BENNINGTON MARINE boat cover below: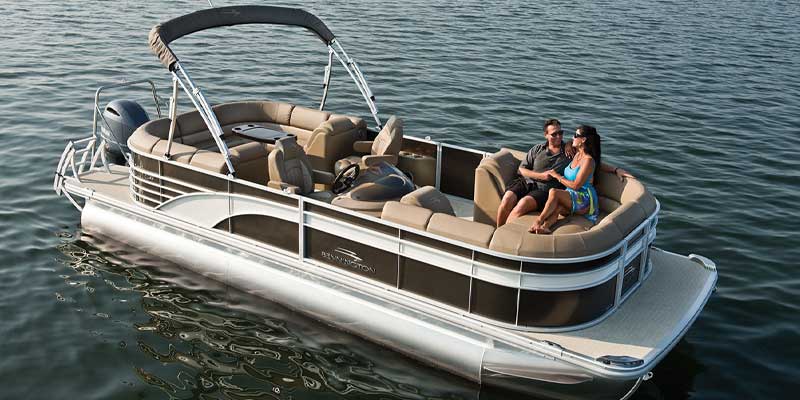 ABOUT BENNINGTON MARINE BOATS
Dealing exclusively in pontoon boating, Bennington Marine products fit into a variety of lifestyles on the water. Whether for parties, fishing, or a simple cruise, Bennington Marine vessels supply an ample amount of standard and available equipment to suit any occasion. Recognized multiple times by groups, including JD Power for customer satisfaction, owners of Bennington pontoon boats are protected with top-notch safety and a comprehensive warranty.
BENNINGTON MARINE BOATS FACTS
Bennington, the world's premier luxury pontoon boat manufacturer, was founded in 1997 by a small group of industry veterans. Since the beginning and to this day, at Bennington we are focused on leading in innovation and design with a meticulous attention to detail and quality, as well as a relentless focus on customer satisfaction to ultimately deliver the pinnacle in boating excellence.
Attention to DetaiL: Bennington defineS and redefines the standards in boating with meticulous attention to detail exceeds industry expectations and creates an elevated standard of excellence for others to follow

Leading Innovation and Design: every curvature and element of design is chosen to enhance the boating experience

Highest Customer Satisfaction: creating the best boating experience possible by going the extra mile to exceed the expectations of our customers in design, construction, and service.
Popular Bennington Marine Boat Models:
2580LX
200S
205L
208L
2250RL
225L
2275RL
227FS
227L
2280RL
228L
2550RL
2575FS
2575RL
2580RL
180E
180S
185S
1880LX
188L
2050LX
2075LX
2080LX
2250LE
2250LX
2275FS
2275LX
2280LX
2550LX
2575LX
207L
2200FS
220FS
2280CC
180EL
180ES
185L
200FS
2050RL
2080RL
2250CC
2275CC
2050RLSS
205SI
2075FS