BLACK WATCH BOAT COVERS
ABOUT BLACK WATCH BOATS
Started in 1987, Black Watch produced small fishing boats and yachts in Portsmouth, Rhode Island. Configured for offshore weekend trips on the water, Black Watch offered boats powered by outboard, inboard as well as stern drive marine motors. Assets of Black Watch were bought by the Talaria Company in 1999 and was consequentially closed in the United States.

Find your BLACK WATCH boat cover below: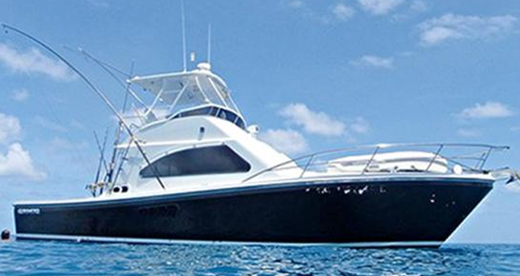 Popular Black Watch Boat Models:
26/SF
30/SF
30/FB
33/FB
33/SF
36/FB
36/SF
26 SPORTFISHERMAN
30 FLYBRIDGE
30 SPORTFISHERMAN
33 FLYBRIDGE
33 SPORTFISHERMAN
36 FLYBRIDGE
36 SPORTFISHERMAN
29 CLUB FISHERMAN
36 CLUB FISHERMAN
40 CLUB EXPRESS
40 SPORTFISHERMAN
36 WHISPERJET/SF
40 WHISPERJET/SF
40/SF
Black Watch Facts:
Black Watch Boats have enjoyed success in Australia for more than 3 decades; building quality pleasure cruising and sportsfishing boats for the local and export market. Rough conditions often experienced around the east Australian sea board by many boating professionals, has seen the Black Watch brand make its mark as a Blue Water quality boat. Vessel performance in our local conditions is enough to demonstrate the Black Watch advantage and a testimonial that has been enjoyed from past and present customers.