BLUEWATER SPORTFISHING BOATSBOAT COVERS
ABOUT BLUEWATER SPORTFISHING BOATS
Producing center console boats since 1996, Bluewater Sportfishing Boats was formulated from the assets of the defunct Cape Marine. The Florida-based fishing boat manufacturer produces fiberglass vessels between 21 and 28 feet in length. Bluewater Sportfishing Boats are advertised as the most flexible center console vessels currently on the water. Geared towards anglers, Bluewater Sportfishing Boats is also attractive to commercial and government organizations.

Find your BLUEWATER SPORTFISHING BOATS boat cover below:
BLUEWATER SPORTFISHING BOATS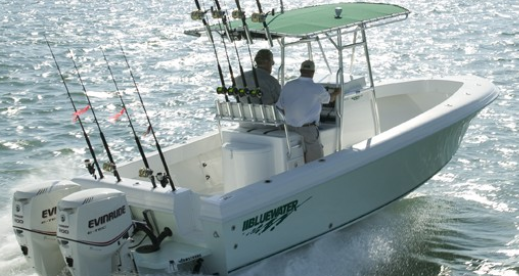 Popular Bluewater Sportfishing Boats Boat Models:
BLUEWATER/CC
2150/CC
2350/CC
2550/CC
2850/CC
23T/CC
Bluewater Sportfishing Boats Facts:
Bluewater Sportfishing Boats builds the best-balanced, smoothest riding center console fishing boats for offshore fishing, tournaments and families with the most options in customization. Bluewater specializes in 21, 23, 25, 28 and 35 foot sport fishing boats. The deep-vee hull makes the ride smoother and safer and gets you to the fish faster. Build your custom boat now.