BOSTON WHALER BOAT COVERS FROM NATIONAL BOAT COVERS
National Boat Covers offers the widest variety of high-quality boat covers for Boston Whaler boats. Choose the perfect fit boat cover for your exact model and size Boston Whaler boat using our drop down selector menu. Our boat covers are made with waterproof heavy-duty marine grade fabrics such as Sunbrella, Sunflair, and Marinex. These are the best semi-custom fit covers on the market today. Call our USA based cover experts for assistance. 800.616.0599.

Find your BOSTON WHALER INC. boat cover below: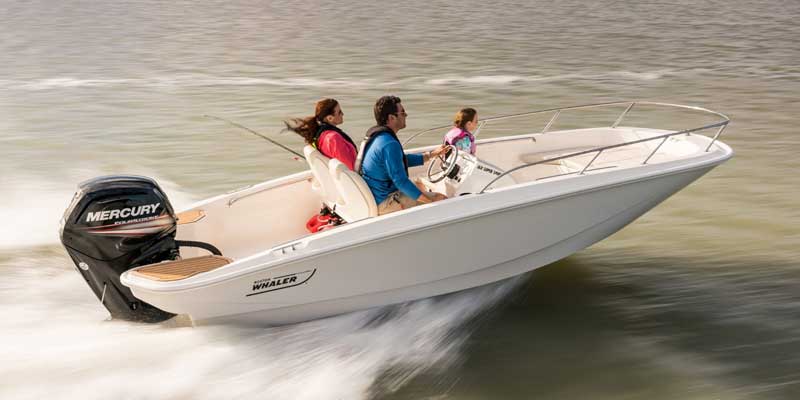 ABOUT BOSTON WHALER INC. BOATS
Boston Whaler has delivered for decades what no other boat can. When boats were expected to simply float, Boston Whaler proved they could be unsinkable. Where most fishing boats lack comfort, and most pleasure boats lack fishing features, Boston Whaler proves you can have both at the most premium level. No matter what initially pulls you to the water – fishing, cruising, or water sports – your Whaler will draw you back over and over again.
BOSTON WHALER INC. FACTS
For more than 50 years, Boston Whaler has consistently raised standards for the boating industry with its legendary lineup: Super Sport, Montauk®, Vantage®, Dauntless®, Outrage®, and Conquest®. Delivering beyond the promise of unsinkability, Boston Whalers boast a dynamic array of features for those who love to fish, ski, or cruise, and for those who need a reliable yacht tender. We know you want the most out of your boat when you are on the water, and that's why Boston Whaler will always be dedicated to functionality, versatility, and luxury.
Popular Boston Whaler Inc. Boat Models:
OUTRAGE V-20
STRIPER 15
STRIPER 15 STRIPPER
STRIPER 17 MONTAUK
STRIPER NEWPORT
OUTRAGE V-22
REVENGE V-22
SPORT TENDER
FRONTIER 25
FRONTIER 25 XC
MONTAUK 18
NEWPORT 17
NEWPORT 18
OUTRAGE 18
OUTRAGE 20
BASS BOAT
NEWPORT
SAKONNET
MONTAUK 17
OUTRAGE 19
OUTRAGE 21
REVENGE 19
REVENGE 21
SPORT 13
SPORT 15
SPORT 17
SPORT NEWPORT
SPORT 11
STANDARD 11
STANDARD NEWPORT
OUTRAGE 22
OUTRAGE 24
REVENGE 20
REVENGE 22 CABIN
REVENGE 25
STANDARD 13
STRIPER 17
STRIPER 18
SUPER SPORT TENDER
SUPER SPORT 17 MONTAUK
OUTRAGE 25
STRIPER TENDER
GTX 18
OUTRAGE 22 CUDDY
OUTRAGE 25 CUDDY