BUSTER BOATS BOAT COVERS
ABOUT BUSTER BOATS
Building smaller scale bass vessels, Buster Boats produce a reasonably priced alternative to conventional angler crafts. With hull lengths measuring 10 and 12 feet, the compact size of Buster boats makes them easy to tow on land.

Find your BUSTER BOATS boat cover below: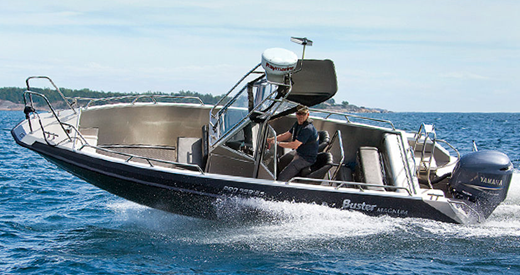 Popular Buster Boats Boat Models:
BASS BRAT/BS
BASS WAGON/BS
BUSTER/BS
DELUXE/BS
TROPHY/BS
BIG DECK PRO 126P/BS
Buster Boats Facts:
The Buster story begins in 1976, when the Fiskars group decided to move the manufacture of aluminium boats from the Kellokoski Works to the Inha Works. Durability, safety and ease of use were taken as the starting points when designing the new boat range. The first boats were unveiled in the summer of 1976 under the names Fiskars 12 and Fiskars 14. The following year, the range received its own name. A series of 60 Mini Busters was made, which was then supplemented by Buster, Buster R and Work Buster models. Exports to Sweden, Norway and Central Europe also started.