C & J MARINE BOAT COVERS
ABOUT C & J MARINE BOATS
A personal watercraft brand existing during the 1990s, C & J Marine based their business and manufacturing in Florida State. C & J Marine personal watercraft came in a 9-foot and 15-foot length from 1991 to 1996. C & J Marine originally operated under the Waterscooter name in the 1980s.

Find your C & J MARINE boat cover below: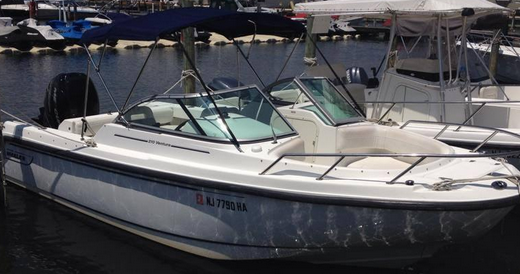 Popular C & J Marine Boat Models:
WATERSCOOTER
WATERSCOOTER MK3
WATERSCOOTER MK4
WATERSCOOTER-HL ONLY
C & J Marine Fact:
C & J Marine Services, Inc. is a family owned and operated company located in Bayou Vista, LA. We are a small, but growing company that started in 1999 by Mr. Charles Dinger and his son, Joshua Dinger. Starting with just one vessel, the M/V Josset, the company has grown to now include the M/V Sarah D, the M/V Seth D., and the M/V Alex D.