CABO YACHTS BOAT COVERS
ABOUT CABO YACHTS INC BOATS
Producing powerboat yachts since 1991, California-based Cabo Yachts Incorporated targets the construction of the best sportfisher boats in the market. Selling a 35-foot vessel in their first year of production, Cabo Yachts Incorporated has gone forth to manufacturer smaller boats as well as larger designs ranging up to 53-feet. Cabo Yachts have maintained a firm commitment to customer service since its inception.

Find your CABO YACHTS INC boat cover below: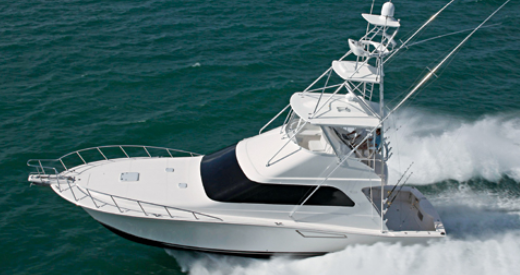 Popular Cabo Yachts Inc Boat Models:
31 EXPRESS SPORTFISHER/OF
31 EXPRESS/OF
31 EXPRESS/SF
32 EXPRESS/OF
35 EXPRESS SPORTFISHER/OF
35 EXPRESS/OF
35 EXPRESS/SF
35 FLYBRIDGE/FS
35 FLYBRIDGE/SF
35/SF
Cabo Yachts Inc Fact::
CABO Yachts' success is a result of our undying commitment to superior design and construction. Our never-ending mission to utilize the best materials, engineering, layouts, and manufacturing techniques keeps us a leading choice among the world's top anglers and marine industry experts. These talented individuals recognize CABO's unmatched product and performance excellence, and the advantage our sportfishers present over the competition.