CAPE DORY YACHTS BOAT COVERS
ABOUT CAPE DORY YACHTS BOATS
Founded in 1963, Cape Dory Yachts was a highly successful sailboat and powerboat company created by Andrew Vavolotis. Building vessels in the thousands, Cape Dory Yachts gained customer acceptance for durability, handling and affordability. Cape Dory Yachts are most renowned for their sailing vessels ranging up to 45 feet in length. When Cape Dory Yacht closed after 1991, several other companies continue to produce fiberglass boats from acquired molds.

Find your CAPE DORY YACHTS boat cover below: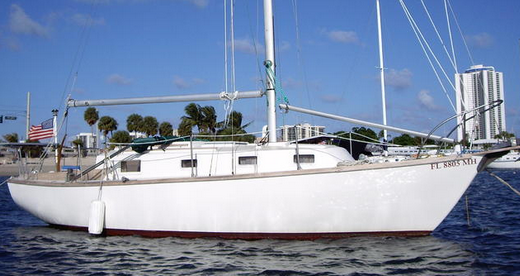 Popular Cape Dory Yachts Boat Models:
CAPE DORY 28 CRUISER
CAPE DORY 28 FLYBRIDGE
CAPE DORY 28 OPEN FSHRMN
CAPE DORY 28 PWR YCHT/CR
CAPE DORY 28 PWR YCHT/FB
CAPE DORY 28 SPORT
CAPE DORY 280 SPORT
CAPE DORY 30 POWER YACHT
CAPE DORY 33 CONVERTIBLE
CAPE DORY 33 CRUISER
CAPE DORY 36 CONVERTIBLE
CAPE DORY 36 CRUISER
CAPE DORY 40 EXPLORER
Cape Dory Yachts Fact:
Cape Dory Yachts was founded in 1963 by Andrew Vavolotis in Bridgewater, Massachusetts. It began building a small fiberglass sailing dinghy, the Cape Dory 10. Later it moved to a facility in Taunton, Massachusetts, producing thousands of boats during the company's lifespan. After the dingy it introduced the popular Typhoon series of small sailboats, then cruising yachts ranging from 22 to 45 feet. Carl Alberg designed many of the company's models, favoring simple lines, narrow beams, and often utilizing a full keel for superior handling in heavier winds. Together they gave these boats the classic Cape Dory look. Alberg utilizing the aforementioned full keel with attached rudder for a sleek and sturdy shape. In later years the company added pleasure powerboats and trawlers and some commercial boats to it output. When Cape Dory folded in 1992 it sold a number of its designs to New York's Newport Shipyards, which ceased operations in 1996. The hull molds and designs for several models were then acquired by Robinhood Marine. Headed by Cape Dory founder Vavolotis, it makes them available today as semi-custom yachts.