ABOUT CARAVELLE BOATS
Providing runabout watercraft to the United States market since 1966, Caravelle Boats has expanded into deck boats and fishing boats in recent years. Modern amenities such as MP3 capable Kenwood stereo systems and in-floor storage are available on recent Caravelle models. 100% wood-free construction is boated through their entire line-up.

Find your CARAVELLE BOATS/CENTARK IND boat cover below: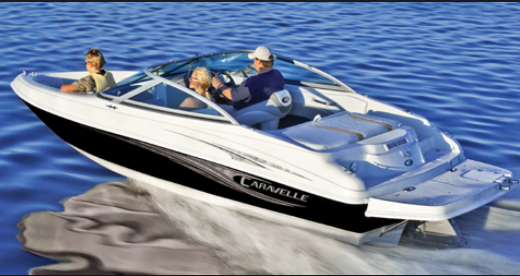 Caravelle Boats Fact:
It is for the love of boating that Caravelle manufactures its fine line of recreational powerboats that include Razor E-toon, Interceptor Performance Boats, and Key Largo Sport Fishing Boats. Each model is thoughtfully engineered and painstakingly manufactured. Caravelle boats are built to give years of satisfaction.
Popular Caravelle Boat Models:
188 FISH & SKI/BR
190 CENTER CONSOLE
190 SEAHAWK/CC
1900 BOW RIDER
1900 FISH & SKI/BR
1900SE BR
1900SE CC
1900SE FS
191 CENTER CONSOLE
192 INTERCEPTOR BOW RIDER
195 CUDDY CABIN
196 BOW RIDER
196 FISH & SKI
200 SEAHAWK/CC
206 BOW RIDER
175 BOW RIDER
1750 BOW RIDER
1750 FISH & SKI/BR
1750SE BR
1750SE FS
176 BOW RIDER
176 FISH & SKI
180 CENTER CONSOLE
181 CENTER CONSOLE
186 BOW RIDER
186 FISH & SKI
187 BOW RIDER
187 FISH & SKI
188 BOW RIDER
188 FISH & SKI