CARAVELLE BOATS/CENTARK IND BOAT COVERS
ABOUT CARAVELLE BOATS/CENTARK IND BOATS
Established in 1975, Centark Industries Incorporated constructed vessels for Caravelle Boats. Centark Industries produced smaller to medium-sized fiberglass powerboats in the state of Arkansas until the company officially went out of business in 1982.

Find your CARAVELLE BOATS/CENTARK IND boat cover below:
CARAVELLE BOATS/CENTARK IND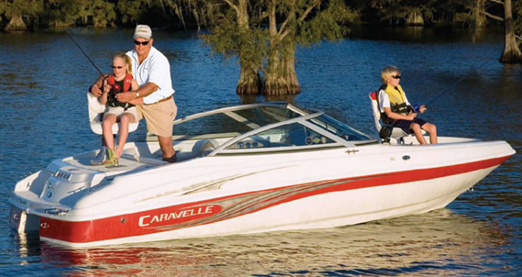 Popular Caravelle Boats/Centark IND Boat CoversBoat Models:
BARACUDA SS
BARACUDA STD
BARRACUDA
BARRACUDA SS
BONITA
BONITA SS
MARLIN
STINGRAY
STINGRAY DLX
STINGRAY XL
VOYAGER
VOYAGER DLX
VOYAGER STD
WHIPRAY
WHIPRAY DLX
WHIPRAY DLX SS
WHIPRAY STD
Caravelle Boats/Centark IND Boat Facts:
???,??EUR?It is for the love of boating that Caravelle manufactures its fine line of recreational powerboats that include Razor E-toon, Interceptor Performance Boats, and Key Largo Sport Fishing Boats. Each model is thoughtfully engineered and painstakingly manufactured. Caravelle boats are built to give years of satisfaction. It is for you, the boating enthusiast, that we make Caravelle Powerboats affordable. The enjoyment of owning a Caravelle Powerboat goes way beyond the initial investment but it is that initial investment that often prevents some from owning a boat. We believe we've built the best boating value available today in our line of models and we invite you to explore them because Caravelle is Everybody's Boat Company.