CAROLINA CLASSIC BOATS INC BOAT COVERS
ABOUT CAROLINA CLASSIC BOATS INC BOATS
Founded in 1992, Carolina Classic Boats Incorporated has devoted their marine business in the pursuit of reliable fishing boats. Catering to anglers, Carolina Classic Boats have also been engineered to provide comfort amenities including electronic entertainment systems. Carolina Classic Boats are constructed on fiberglass with bronze and stainless steel components assuring strong build quality.

Find your CAROLINA CLASSIC BOATS INC boat cover below:
CAROLINA CLASSIC BOATS INC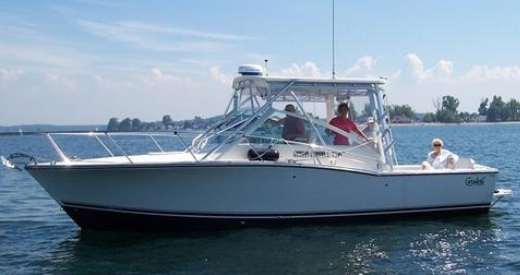 Popular Carolina Classic Boats Inc Boat Models:
CAROLINA CLASSIC 25
CAROLINA CLASSIC 25 CD/SF
CAROLINA CLASSIC 25/SF
CAROLINA CLASSIC 28/SF
CAROLINA CLASSIC 32/SF
CAROLINA CLASSIC 35/SF
Carolina Classic Boats Inc Facts:
From the keel up, we designed the Carolina Classic for offshore fishing. And we tested them in some of the roughest seas on the planet: the waters of the coast of Cape Hatteras, breeding ground for Europe's worst weather. True to their heritage, Carolina Classic boats have unrivaled standards for reliability, durability, value and enjoyment. Even in dicey conditions.