CAROLINA SKIFF BOAT COVERS FROM NATIONAL BOAT COVERS
National Boat Covers offers the widest variety of high-quality Carolina Skiff boat covers for Boats. Choose the perfect fit boat cover for your exact model and size Carolina Skiff Boat using our drop down selector menu. Our boat covers are made with waterproof heavy-duty marine grade fabrics such as Sunbrella, Sunflair, and Marinex. These are the best semi-custom fit covers on the market today. Call our USA based cover experts for assistance. 800.616.0599.

Find your CAROLINA SKIFF boat cover below: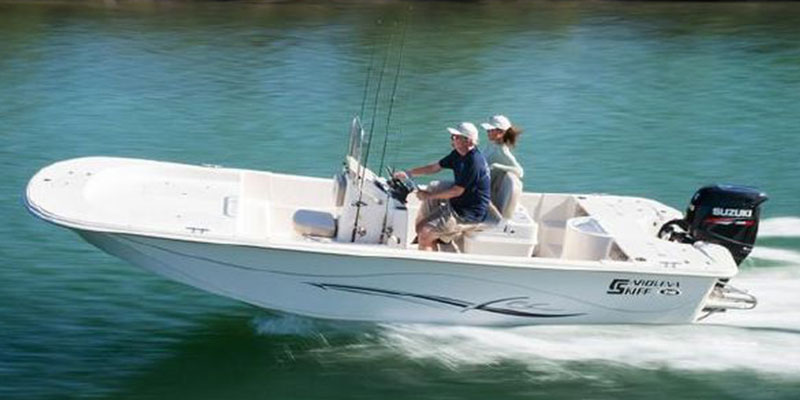 ABOUT CAROLINA SKIFF BOATS
Touting itself as a provider of some of the strongest, most stable fiberglass boats on the market, fishing, deck and pontoon variety watercraft are sold by Carolina Skiff. Beyond presenting options in style, Carolina Skiff offers assembled as well as kit fishing boats that can be built to the standards and tastes of any boater. All Carolina Skiff boats adhere to the National Marine Manufacturers Association's tests for safety.
CAROLINA SKIFF FACTS
If there is one creed Carolina Skiff, LLC lives by, it is to provide the most durable, versatile, and stable boats in the fiberglass boat market at the lowest possible price, thereby giving every Carolina Skiff owner the most for their money. What's more, our boats are built with the highest quality materials and adhere to the top standards of the National Marine Manufacturers Association in terms of safety and flotation, giving you peace of mind on the water. We manufacture the Carolina Skiff, Sea Chaser and new Fun Chaser brands at our Waycross facility. Please visit a nearby Dealer and look into the many models, styles and lengths available to you. Then, check the price and you'll see why Carolina Skiff continues to be one of the strongest brands in the boat building market today.
Popular Carolina Skiff Boat Models:
16
16 SC
16 SIDE CONSOLE
16 STICK
16/CC
160 DC
160 FLATS
160 SC
1650
1650 STICK
1650/CC
1650/DL
1655
1655V
17 STICK
12/CC
1250
1255
13 STICK
13 TILLER
13/CC
14/CC
1450
1450 STICK
1450/CC
1450/DL
1455
15 STICK
15 TILLER
15/CC