CASTOLDI JET WAVE RIDERBOAT COVERS
ABOUT CASTOLDI JET WAVE RIDERBOAT BOATS
A personal watercraft originating from Italy, Castoldi Jet Wave Rider sold a 13-foot product. Selling for only 4 years in the United States, Castoldi Jet Wave Rider concluded sales in 1990. Using power from a Fiat Jetdrive system, speeds of over 32 miles per hour is obtainable with a Castoldi Jet Wave Rider.

Find your CASTOLDI JET WAVE RIDER boat cover below: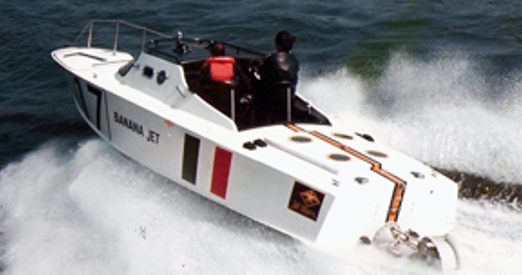 Popular Castoldi Jet Wave Rider Boat Models:
Castoldi Jet Wave Rider Fact:
Castoldi pioneered the development of its revolutionary system in the early 1960s using facilities which were sophisticated and extraordinary for those times and which are still rare today. Among these are the laboratory boat, equipped with special instruments for checking the net dynamic thrusts of the waterjet drive and the water impeller tunnel to test and determine the best impeller geometry in terms of efficiency and cavitation margin.