CATALINA YACHTS BOAT COVERS
ABOUT CATALINA YACHTS BOATS
Founded by Frank Butler in 1970, Catalina Yachts business is solely based on sailboats. Ranging in size for day sailors to lavish vacation yachts, the company's sailboats are designed to handle the rigors of real-world sailing environments. Advertised as "The sailors' choice", Catalina Yachts build quality and customer attention has been awarded with numerous high-profile accolades in the industry. These awards contribute to top resale values for Catalina products.

Find your CATALINA YACHTS boat cover below: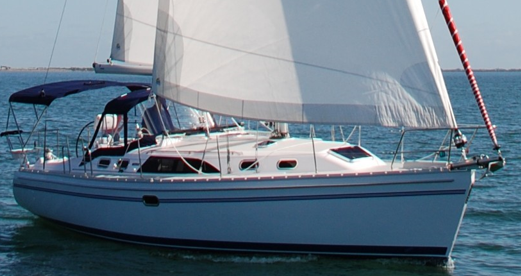 Popular Catalina Yachts Boat Models:
Catalina Yachts Facts:
When we design a new boat, we don´t try to reinvent the wheel each time. We incorporate proven features with new ideas and a lot of boatowners´ suggestions. This gives the line continuity, helps us avoid overly trendy styling, and insures good resale value for Catalina owners. At Catalina we are especially proud of having the biggest percentage of repeat customers in the industry. We are all committed to maintaining the high level of customer confidence this represents. The Catalina philosophy means listening to our customers and doing our best every day. On that promise the Catalina family will continue to grow.