CATAMARAN CRUISERS BOAT COVERS
ABOUT CATAMARAN CRUISERS BOATS
Based in Tennessee, Catamaran Cruiser has been building houseboats and aqua lodges since 1989. Specializing in the usage of simple design and technologies, Catamaran Cruisers are maximized for easy maintenance for users. Catamaran Cruisers prides itself with providing home-like amenities. Catamaran Cruisers financing can be worked out for up to 20-year term payments.

Find your CATAMARAN CRUISERS boat cover below: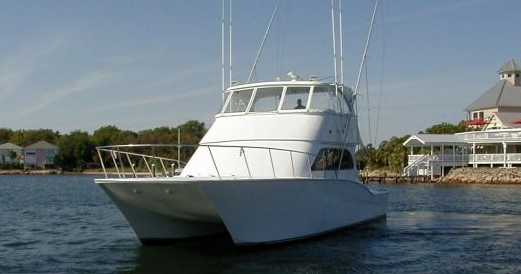 Popular Catamaran Cruisers Boat Models:
PARTY CAT 26X8
SCAT CAT 22X8
Catamaran Cruisers Facts:
Since 1981, Catamaran Cruisers Houseboats has been guided by a simple philosophy. Houseboats should be an affordable pleasure. Your houseboat should be easy to buy, easy to enjoy and easy to maintain. With nearly 5000 houseboats manufactured and shipped to all 50 states Catamaran Cruisers offers the best value in houseboats today. With houseboat floorplans ranging from our trailerable 8x31 houseboat to our largest 14x58 model houseboat and our cottage style Aqua Lodge houseboat, we have a houseboat for almost any need or budget. Click here to learn more about our houseboats or call us at 1-800-365-1255 and begin your houseboat adventure today.