CHAMPION BOAT COVERS FROM NATIONAL BOAT COVERS
National Boat Covers offers the widest variety of high-quality boat covers for Champion Boats. Choose the perfect fit boat cover for your exact model and size Champion Boat using our drop down selector menu. Our boat covers are made with waterproof heavy-duty marine grade fabrics such as Sunbrella, Sunflair, and Marinex. These are the best semi-custom fit covers on the market today.
Call our USA based cover experts for assistance. 800.616.0599.


Find your CHAMPION BOATS boat cover below: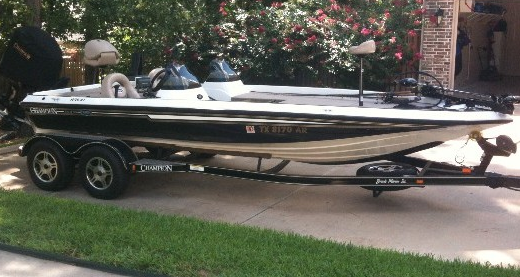 ABOUT CHAMPION BOATS BOATS
Ceasing operations after 2009, Champion Boats started production in 1976 and would eventually become a well-known name in premium fishing boats. Renowned for their hull design, the vessels of Champion are particularly accomplished in handling travel through many bodies of water including shallow and rough waters.
Popular Champion Boats Boat Models:
171 SC CONTENDER
171 SC/DC TOURNAMENT
176 DC
176 DCR
176 DCR ELITE
176 F&S CONTENDER
176 F&S ELITE
176 F/S
176 F/S ELITE
176 F/S T
176 FISH & SKI
176 FISHNTR CONTENDER
176 FISHUNTER
176 FISHUNTER CONSOLE
176 FISHUNTER ELITE
16 BIG BASS
1600 CONTENDER
161 GHOST
161 SC TOURNAMENT
168 ELITE
168 SC
168 SC F/S
168 SC F/S T
168 SC/ELITE
168 SCV
168 SUPER CHAMP
17 BIG BASS
1700 CONTENDER
171 DC CONTENDER
171 PRO GUIDE