CHAPARRAL BOAT COVERS FROM NATIONAL BOAT COVERS
National Boat Covers offers the widest variety of high-quality boat covers for Chaparral Boats. Choose the perfect fit boat cover for your exact model and size Chaparral Boat using our drop down selector menu. Our boat covers are made with waterproof heavy-duty marine grade fabrics such as Sunbrella, Sunflair, and Marinex. These are the best semi-custom fit covers on the market today.
Call our USA based cover experts for assistance. 800.616.0599.

Find your CHAPARRAL BOATS boat cover below: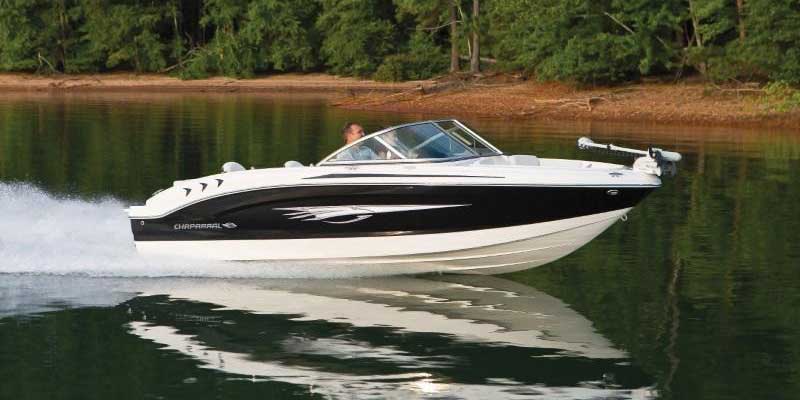 ABOUT CHAPARRAL BOATS
Founded in 1965 under the name Fiberglass Fabricators, Chaparral has evolved into a world name in boating. Sport boats, cuddy cabins, cruisers, towboats, and sport yachts compose the modern marine craft line-up. Chaparral Boat's drive for quality, innovation as well as value is recognized and honored through the presentation of many awards for excellence. Buyers of Chaparral products will benefit from considerable service channels.
CHAPARRAL BOATS FACTS
Chaparral has been building quality family boats since 1965. Founded in Fort Lauderdale, Florida - Chaparral has called Nashville, Georgia home since 1976. Encompassing over 1 million square feet of manufacturing facilities, Chaparral are one of South Georgia's largest employers with a full time roster of over 800 employees. Building high quality boats is still a process completed by hand by skilled craftsmen. At Chaparral, many of the builders are second or third generation boat builders that take personal pride in every boat they build.
Popular Chaparral Boats Boat Models:
1800 SL
183 SS
1830 SS
185 LE
185 LTD
185 SL
185 SL LTD
185 SSE
1850
1850 SL
186 SSI
187 XL
190 GEMINI
190 SL LTD
190 SSI
160 SL LTD
1600
1600 SL
162 XL
165 SL LTD
1650
178 XL
180 LE
180 LTD
180 SL
180 SL LTD
180 SS
180 SSE
180 SSI
1800