CHEROKEE/MCKENZIE BOAT COVERS
ABOUT CHEROKEE/MCKENZIE BOATS
Mckenzie Boat Manufacturing Company supplied their vessels under the Cherokee brand prior to the 1960s up to the late 1970s. Focused on producing durable aluminum boats, Cherokee/Mckenzie Boat are propelled by outboard motors. Cherokee/Mckenzie Boat was situated in the state of Tennessee through the time of its operation.

Find your CHEROKEE/MCKENZIE BOATS boat cover below: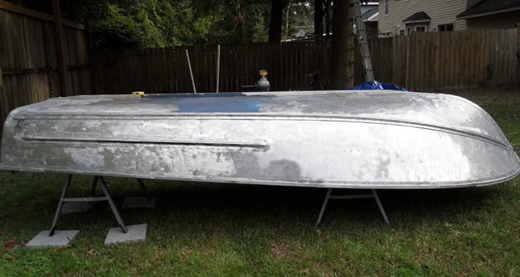 Popular Cherokee/Mckenzie Boat Models:
ANGLER
ANGLER PRO
BAHAMA
CHESAPEAKE CRUISER
CLIPPER
JAMAICA
JAVELIN
JAVELIN PRO
MONTEGO
NORMANDY
NORMANDY CRUISER
Cherokee/Mckenzie Boat Facts:
For the 1961 Chicago Boat Show, McKenzie Boat Co. showed a sterndrive-powered aluminum runabout, the KX-919-1 (see article photos below). A prototype in 1961, it originated with Kaiser Aluminum's Department of Industrial Design who conceived and designed the boat along with the Valco welded aluminum catamaran prototype. Carl W. Leveau was Kaiser's marine industry sales manager at the time and responsible for the display at the Chicago Boat Show. The boat was powered with a 100 HP Interceptor engine and Eaton Marine Powernaut outdrive was independently tested, reaching an average top speed of 38 mph on a 1-mile long salt water course.