CHRIS-CRAFT BOAT COVERS FROM NATIONAL BOAT COVERS
National Boat Covers offers the widest variety of high-quality boat covers for Chris-Craft Boats. Choose the perfect fit boat cover for your exact model and size Chris-Craft Boat using our drop down selector menu. Our boat covers are made with waterproof heavy-duty marine grade fabrics such as Sunbrella, Sunflair, and Marinex. These are the best semi-custom fit covers on the market today.
Call our USA based cover experts for assistance. 800.616.0599.

Find your CHRIS-CRAFT boat cover below: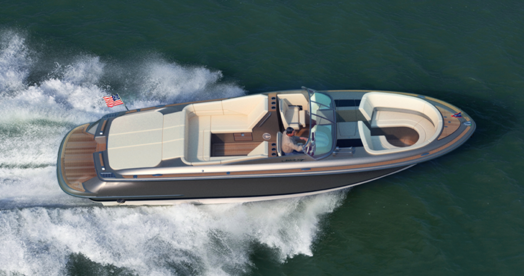 ABOUT CHRIS-CRAFT BOATS
An iconic brand history dating back to the late 19th century, even the more novice boater is familiar with the Chris-Craft name. Originally building wooden boats, modern Chris-Craft are constructed within fiberglass hulls. Even current Chris-Craft models continue to offer classic traits of earlier motor boating in design and construction. Featuring boats suited for waterskiing, wakeboarding or simply cruising waters, the use of stainless steel trim and some cases teak wood can be found on new Chris-Craft boats.
CHRIS-CRAFT FACTS
After 140 years, Chris-Craft continues to be the leader in product design, innovation, quality and craftsmanship in the premium boat and yacht building industry.  For generations, Chris-Craft has captivated those with an appreciation for the finer things, with exceptional style, seaworthy functionality and attention to the smallest details. We are known and respected for our unwavering dedication to what is best in boat building
Popular Chris-Craft Boat Models:
170 SS
170SC VIKING
176 CONCEPT B/R
177 CONCEPT B/R
178BR LIMITED
179SL LIMITED
17BR CAVALIER
18 CONCEPT BOWRIDER
160 SPRINT
160SI VIKING
166 CAPER
166 CONCEPT BOWRIDER
167 CONCEPT BOWRDR
167BR SCORPION
168BR S SCORPION
168BR SCORPION
168BR SL SCORPION
169 S SCORPION
169 SL SCORPION
169S SCORPION
169SL SCORPION
17 CAVALIER CD
17 CONCEPT BOWRIDER